Home Counties Regional Meeting
Sponsor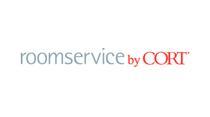 Roomservice by CORT is the UK's leading home furniture rental provider. We specialise in designing and furnishing residential property interiors. We've been creating and delivering high quality, practical and stylish interiors for over 30 years and our client list is testament to the consistency of our service.
Unique in our marketplace and unrivalled in our delivery, Roomservice by CORT has been synonymous with furnishings that enhance and add value to residential properties for more than 30 years. From multiple unit developments, one-off relocations and stylish bespoke home furniture hire solutions, we provide a wide range of rental furniture for residential or home furniture requirements
020 8131 5324 | roomservicebycort.com
Venue
Address
Aubrey Park Hotel
Hemel Hempstead Road
Redbourn
St. Albans
AL3 7AF
Covid safety message
The safety of our staff, members and delegates remains our highest priority. All face-to-face events organised by Propertymark will be conducted fully in line with the latest Government guidance.
If you or someone in your household are experiencing symptoms on the day or prior to the meeting, please inform us so we can cancel your booking and offer your place to our waiting list. If you have any questions please contact our Events team on (01926) 417 792 or email [email protected]
Speakers
Interested in attending?
Price from £0.00.