Propertymark Qualifications Awards Ceremony 2022
The Propertymark Qualifications' Awards Ceremony celebrates learners (and employers) who have attained outstanding success in the property sector's leading vocational qualifications. This year we're staging a bigger ceremony than ever before, offering more learners the chance to celebrate all the work that goes into achieving that precious certificate.
Overview
11 Oct 2022
The British Museum
13.30 – 17.00
Other
The Awards
The Propertymark Qualifications Awards Ceremony recognises learners, apprentices and employers who have achieved one of our property professional qualifications for its annual celebration of lifelong learning.
Eight awards are up for grabs; three as a result of nominations and five recognising outstanding performance.
The awards honouring the learners scoring the highest marks in their examinations and assessements are:
Lettings Candidate of the Year including lettings, inventory and tenancy deposit qualifications.
Sales Candidate of the Year including residential and commercial qualifications.
Auctioneering Candidate of the Year including chattels and real property qualifications.
Level 4 Candidate of the Year including both sales and lettings qualifications.
Apprentice of the Year recognising someone who has achieved the Junior Estate Agent Apprenticeship.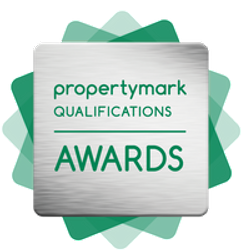 Who can you nominate
This year's Propertymark Qualifications Awards Ceremony will be the must-attend event of the year at a highly prestigious London location. It's an opportunity to connect with influencers from across the sector and announce your own professional milestone.
Shortlisted candidates will be (literally) centre stage at this event.
Are you a Rising Star in the property sector? Have you overcome a challenge to achieve your qualification or apprenticeship? Are you an employer that goes way beyond the industry standard in supporting your staff to crack their qualification or finish their apprenticeship?
Do you want to be able to show your clients that your agency has won the most prestigious award for the sector? And have the clips of you at the event to go with it.
To be in with a chance of winning, you must be nominated by someone who will make a good case as to why you deserve it.
Previous winners are recognisable influencers who have used their award to propel them to promotion and further achievements in their role.

Learner of the Year
The Learner of the Year recognises someone who was embraced learning with passion and shown commitment to applying the skills they have gained through their qualification or End Point Assessment with Propertymark Qualifications by continuing to study or progressing in their career.

Rising Star
The Rising Star is someone new to the sector or has been in the industry for less than three years and are leaving a mark on the industry by delivering tangible benefits to their employer and being see as a future leader. They must be working towards, or achieved, a qualification or apprenticeship with Propertymark Qualifications.

Employer of the Year
In recognition of an employer, or company, who promote a learning culture, create an environment in which people flourish and support employees working towards their qualification or apprenticeship assessment.
---
Make a nomination
Complete our form to tell us in detail about why your nominee deserves the award and how they meet or exceed the award's criteria.
Submit your nomination
The deadline for nominations is 5 September 2022.
Attend the Ceremony
This year we are offering the opportunity for a limited number of learners to receive their certification on stage at the British Museum from Move iQ's Phil Spencer, arguably the most recognisable TV presenter of recent years and a figure widely trusted by consumers.
This is a fantastic opportunity for you to take centre stage as a reward for all your work. It's also a great opportunity to meet and network with sector leaders and influencers at a highly prestigious London venue.
Book your tickets
There is very limited availability for tickets for the Propertymark Qualifications Awards Ceremony and therefore guest tickets will be limited to one per learner ticket. Each ticket costs £50 + VAT,
I'm delighted to be part of the Propertymark Qualifications awards, to celebrate the hard work of everyone achieving their qualifications and how this then filters through to the quality of advice and support that consumers receive.

These qualifications present huge potential to accelerate professional standards for the sector and is something I completely endorse.

Phil Spencer
Founder | Move iQ
Sponsored by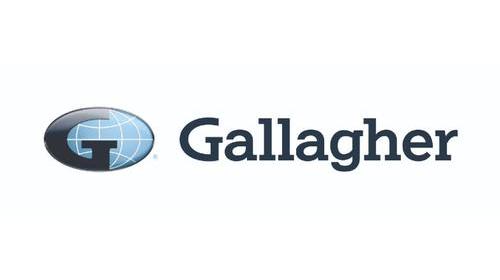 Gallagher are Propertymark's official insurance broking partner, offering up to 20 per cent off professional indemnity insurance for Propertymark members. The insurance scheme is underwritten by Hiscox, and has enhanced coverage provided for theft by employees, an element which is sometimes excluded from professional indemnity insurance. Contact our dedicated team to find out more.
Venue
​The British Museum
Great Russell Street
London
WC1B 3DG
---
Last year's awards
I was very surprised initially but was delighted to be considered for the award and to represent the company I work for Avery Estate Agents ... Winning definitely motivates me more to learn even further from where I have already.

Eva Ferdinando
Learner of the Year 2021
I believe that through education that people can achieve so much … I'm always trying to help people to reach their potential and in fact go beyond what they think they can achieve. If they strive there's no knowing what they can achieve.

Pauline Makepeace
2021 Lifelong Achievement Winner