INACTIVE: Identification of non-traditional construction and its defects
This property (pictured) with a steel framed construction was recently surveyed as being unmortgageable, which resulted in the sale falling through and a complaint being made to the estate agent. This course will explain why and what you need to look out for before marketing.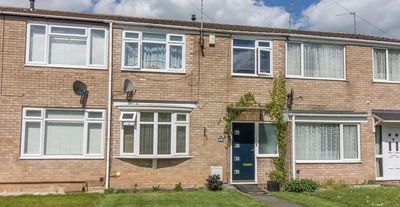 How to identify when a non-traditional property has been clad or rebuilt in brickwork
Tips to identify local authority properties
Concrete systems, precast (PRC) and in-situ
Steel-framed construction
Pre-fabricated and timber-framed
History of PRC construction and The Housing Defects Act 1984
Identification of individual system built houses
The impact in the selling process
Repairing non-traditional properties for sale
Our popular virtual classroom offers a streamlined version of our face-to-face courses. You will benefit from a dedicated session with our expert trainer from the comfort of your home or office. To enable the course to run smoothly, we ask that you mute your microphone unless asking a question and keep your camera on.
Our face-to-face courses adhere to the latest Government safety advice and you'll benefit from the full lesson plan plus an increased level of interaction and group work. This is your chance to participate in group discussions with our expert trainer and other delegates on the course.
The safety of our staff and members remains our highest priority and we offer a full range of digital learning opportunities. All face-to-face courses organised by Propertymark will be conducted fully in line with the latest Government guidance.
If you or someone in your household are experiencing symptoms on the day or prior to the meeting, please inform us so we can cancel your booking and offer your place to our waiting list. If you have any questions please contact our Courses team on 01926 417 787 or email [email protected]
Join our waiting list if the face-to-face course date you'd like to attend is fully booked, we will then contact you if a space becomes available. Send us an email with your name, preferred contact details and how many places you would like to [email protected]
Related courses
Cover the differences between property styles, ages and basic building construction relating to foundations, floors, walls, roofs and services.
This course will introduce you to the various intricacies involved in valuing commercial property and the common challenges you'll face.
It's important to understand the value of land and the process of development to better advise clients.