SDL Property Auctions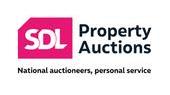 We work on a seven day referral payment turnaround from sale, meaning you can plan your cashflow more clearly. With a minimum return of £2,500 for every property referred and sold with us, you can relax knowing when and how much capital you can release at any given time. What's more, partnering with us comes at no cost and our offering is white-labelled so you can continue to drive your own branding.
UK's most successful live-streamed property auctioneer
When a property is referred to us, we'll save you time and resources by looking after:
Pitching and pricing
Contract signing and legal packs
Viewing feedback, negotiating and sales progression
Taking the non-refundable deposit from the buyer
Promoting the property with you on our marketing channels
Conducting the auction, live or online
Here's how we can help your customers:
A fast, faff-free sale with fixed timescales and completion dates
Less than one per cent fall through rate
No estate agency fees to pay
The maximum price in today's market, through transparent and competitive bidding


0345 222 0197

Offer to members

Propertymark members will get a personalised press release to distribute locally to promote your new white-labelled auction department, alongside the free white-labelled microsite and collateral. Ongoing customer and agent support for property auctions will also be provided.
We've vetted all our Propertymark Industry Suppliers, hand-picking the ones that will directly benefit you. Share in the expertise of our suppliers as they offer up their knowledge on a variety of topics through the webinars we host.
Industry supplier news
Agencies outsource client accounting to reduce costs and focus on core business goals and planning. The challenge is finding the right solution and partner. An outsourcing partner who best fits with a business is key to a long, happy, and successful relationship—saving you time and money.
TDS has collaborated with various partners to improve the private rental experience for agents and landlords. New and improved features have helped to ensure that TDS stays up-to-date with current technology movements as the industry evolves.
Many agents spend a lot of time calling utility providers to update them of tenancy changes and to challenge inaccurate bills for their landlords. Delegating this responsibility to a Utility Management Provider will allow agents the time to focus on their core business.
---