Tenant Shop: utility management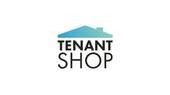 We use our proprietary software, SULU and a team of more than 100 industry experts including a dedicated Account Manager to support your business and help manage your properties. Our accredited Concierge service delivers a 5* TrustPilot experience that is fully compliant, working to find tenants the best deals on energy and broadband/TV and offering a range of landlord and tenant insurances.
Utility management, hybrid void solution, media and insurance
We provide an automated energy void management service in partnership with ScottishPower, choice of market for energy switching services and work with Sky, Virgin Media and Talk Talk to provide exclusive offers on media solutions. We offer Contents and Liability insurance with the leading insurers protecting properties, fixtures & fittings, belongings and in some cases helping to protect deposits. We offer Rent Guarantee to give peace of mind to you and your landlords and we also work with Reposit, the leading deposit replacement alternative.
Building relationships, reducing workload, increasing profitability →
We are delighted to have been awarded Best in Sector: Tenant Services for the last 5 years at The ESTAS as we continue to place customer service at the heart of what we do.


020 3823 9394

We've vetted all our Propertymark Industry Suppliers, hand-picking the ones that will directly benefit you. Share in the expertise of our suppliers as they offer up their knowledge on a variety of topics through the webinars we host.
Industry supplier news
Agencies outsource client accounting to reduce costs and focus on core business goals and planning. The challenge is finding the right solution and partner. An outsourcing partner who best fits with a business is key to a long, happy, and successful relationship—saving you time and money.
TDS has collaborated with various partners to improve the private rental experience for agents and landlords. New and improved features have helped to ensure that TDS stays up-to-date with current technology movements as the industry evolves.
Many agents spend a lot of time calling utility providers to update them of tenancy changes and to challenge inaccurate bills for their landlords. Delegating this responsibility to a Utility Management Provider will allow agents the time to focus on their core business.
---