PRS Report: 2017 Overview
Summary of our findings:
Supply of rental properties were at their highest in Decemvber, when it stood at 200. On average in 2016, the number of properties available per branch was 180, compared to 189 in 2017.
This year, the number of buy-to-let (BTL) landlords selling their properties peaked in March and April when agents reported a 33 per cent spike in the number of landlords selling up.
In August, the number of tenants experiencing rent hikes peaked at 35 per cent, before falling to 27 per cent in September. Rents for tenants were least likely to increase in November or December (16 per cent) but overall in 2017, 25 per cent of tenants had their rents increased compared to 26 per cent in 2016
Tenants were the most successful at negotiating rent reductions in March (3.6 per cent). In 2016, the most successful month for rent reductions was December when 3.1 per cent successfully negotiated.
On average, properties were viewed more times before being let in 2017, than 2016. In 2016, letting agents typically hosted five viewings per property, which rose to six in 2017.
Rental supply
Supply of rental properties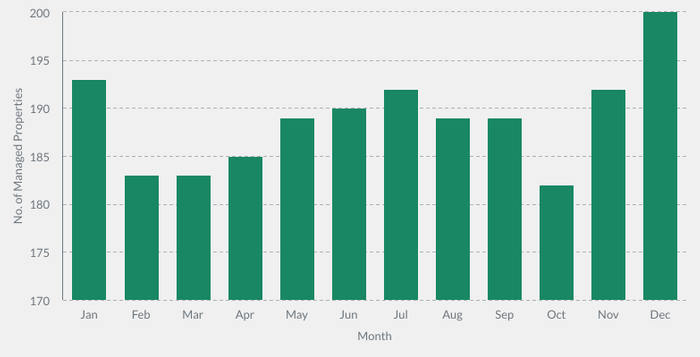 Prospective tenants
Number of prospective tenants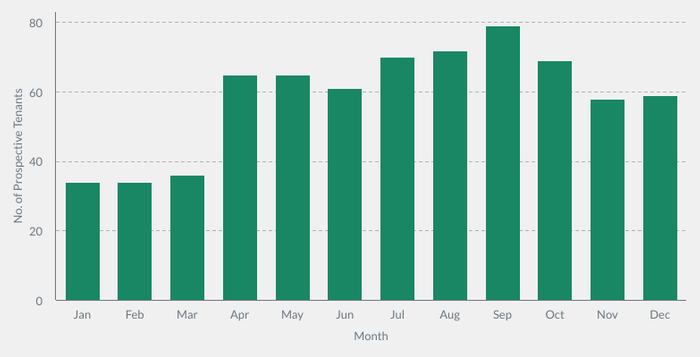 Lowest
34
January and February
Rent hikes
Percentage of agents witnessing rent hikes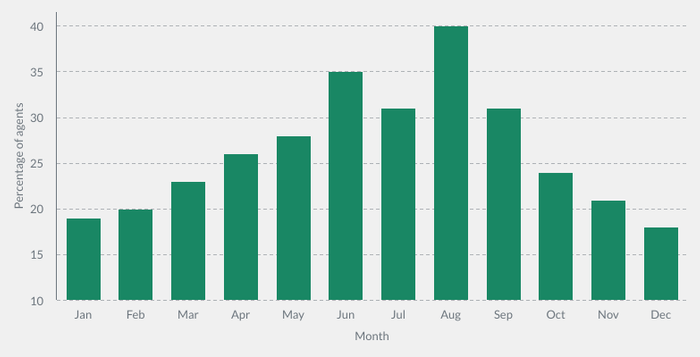 Lowest
16%
November and December
Download the report...