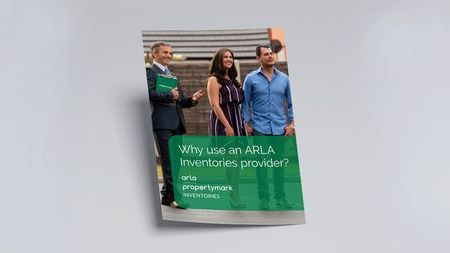 From leaflet: A properly prepared and comprehensive inventory sets the scene for what is provided by the landlord at the start of the tenancy. It therefore plays a significant role in protecting both landlord and tenant. A detailed inventory will help avoid disputes, whilst any such dispute that does arise about missing contents or condition of the property at the end of the tenancy can be more easily resolved.
A5 leaflet
200 copies
4 printed pages
Members have you logged in?
Log in to the website to place an order. Please note that this product can only be purchased by ARLA Inventories and ARLA Propertymark members.
Membership renewals
If your membership is due for renewal, unfortunately you will not be able to place an order until your renewal has been confirmed.