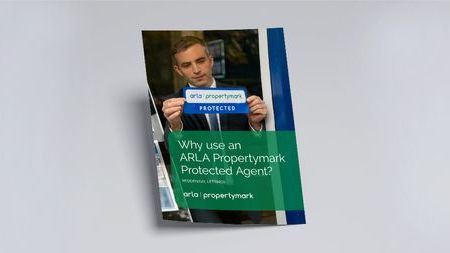 From English leaflet: Whether you have a property to rent out or are searching for a home, you need an agent that you can trust and rely on when issues arise. The quality of the agent makes a real difference.
From Scottish leaflet: ARLA Propertymark has fought for improvements and set higher standards for tenancies in Scotland. We persuaded the Scottish Government, with other agencies, that tenants and landlords need more safeguards.
A5 leaflet
200 copies
4 printed pages
Members have you logged in?
Log in to the website to place an order. Please note that this product can only be purchased by ARLA Propertymark members.
Membership renewals
If your membership is due for renewal, unfortunately you will not be able to place an order until your renewal has been confirmed.