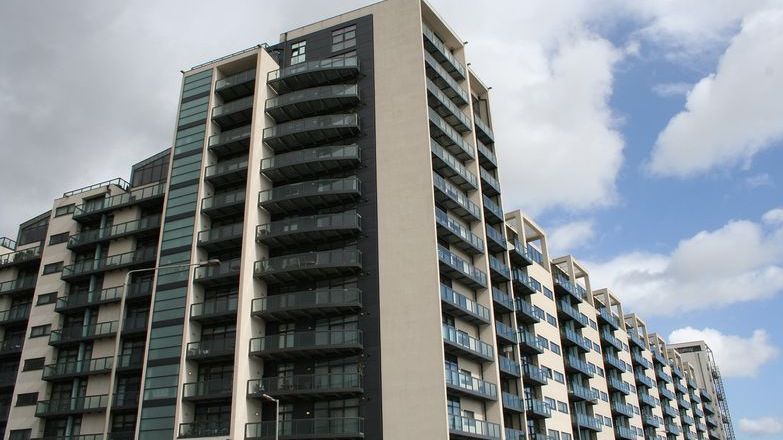 Agents supporting leaseholders
Property agents in England should be aware and advise clients accordingly that if they are unable to sell or move due to cladding or fire safety problems, the new online Leaseholder Protections Checker will show them what financial protections are in place. It informs residents whether a building qualifies for financial protections under the Building Safety Act.
Building Safety Act
Building owners and landlords are now responsible for making buildings safe and to fund any necessary repairs which are now legislation under the Building Safety Act. It is also illegal for costs of cladding repairs and those beyond the leaseholder caps for non-cladding defects to be passed to qualifying leaseholders.
Any building owner that invoices qualifying leaseholders or continues to seek payment of outstanding bills for work to fix historical building safety defects could now face criminal action unless they can prove they are legally entitled to recover these costs.
Guidance is also available to support leaseholders with an explanation of the implications of the leaseholder protections in the Building Safety Act 2022.
Leaseholders below 18 metres
For buildings 11-18 metres where the original developer or building owner cannot be identified or held responsible, the UK Government is launching a new scheme to cover the costs of remediating unsafe cladding. Further details of this scheme will be announced in due course.
So far, 48 of the UK's major housebuilders have signed up to the UK Government's Building Safety Pledge, agreeing to pay to fix buildings over 11 metres with life-critical fire safety defects they developed or refurbished in the last 30 years.
The Secretary of State for Levelling Up, Housing and Communities, Greg Clark MP, has sent out draft contracts to finalise pledges by major housebuilders to remediate and fund work to solve the UK's cladding crisis.
Mortgages on buildings within a scheme
Six mortgage lenders have also confirmed they will lend on buildings within a remediation scheme (government or by developers) or properties with a qualifying lease certificate evidencing their protection from remediation costs. This has been supported by UK Finance, Building Societies Association, and the Royal Institution of Charted Surveyors (RICS) which shows a transparent approach to valuing properties with building safety defects, to provide confidence for those looking to purchase properties in high-rise flats.