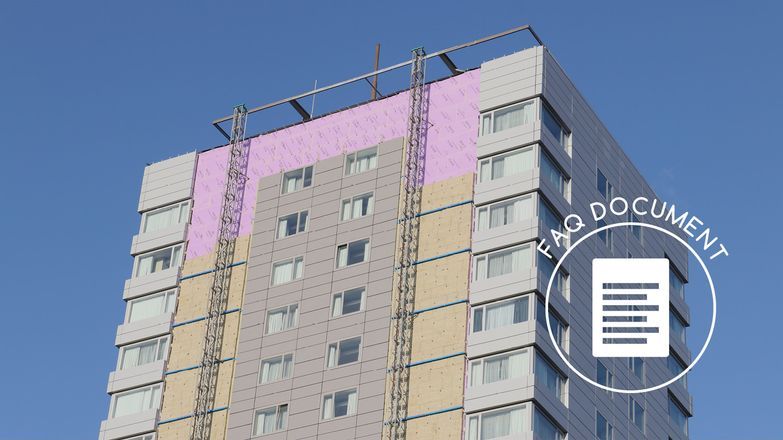 Home Office analysis of fire and rescue service statistics show that buildings between 18 and 30 metres are four times as likely to suffer a fire with fatalities or serious casualties than apartment buildings in general.
In response to the various findings, the UK Government has:
Engaged Fire and Rescue Services to survey all buildings over 18 metres to assess their safety.
Targeted funding at the buildings at greatest risk if a fire spreads (those over 18 metres with unsafe cladding).
Banned the use of combustible materials in new buildings over 18 metres.
Incentivised the installation of central alarm systems in high-rise buildings with a waking watch through the UK Government's Waking Watch Relief Fund.
Fire Safety Act – England and Wales
The Fire Safety Act, which received Royal Assent in April 2021 will also ensure that the external walls of buildings are considered as part of routine fire risk assessments for all multi-occupied residential buildings.
EWS1 forms not necessary for low rise buildings – UK
Driven by concerns from leaseholders, the Housing Secretary asked group of fire safety experts to consider the evidence and advise on steps that should be taken so that a more proportionate approach is taken to fire safety in blocks of flats.
Read more…