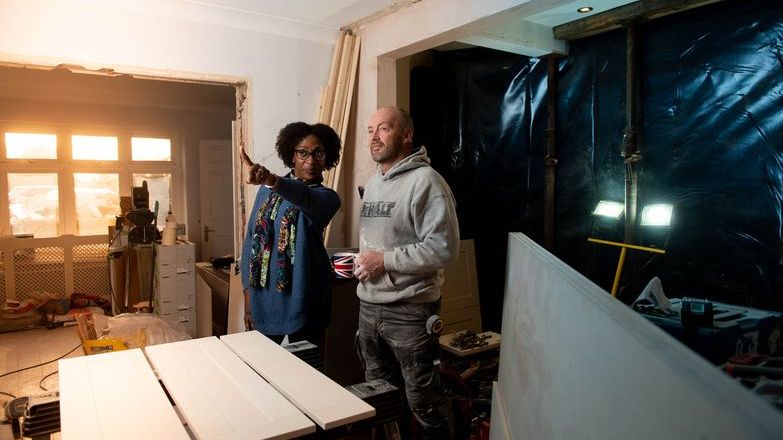 Will FFHH change the industry?
Darren believes there are two sides to this answer, yes, in broad terms, FFHH will make an impact on the industry, as it will cut out rogue landlords / agents and provide better root for rectification of issues, on behalf of the tenants, so at least something can be done. However, a property should have always been fit for human habitation, in the first instance, and good landlords already provide this, therefore, for them, not much will change.
Most common questions
KPR is often asked about the 29 hazard risks, which are listed on the HHSRS (Housing, Health and Safety, Rating System) guidance, as agents can get confused between the difference of them both. Unlike HHSRS, the FFHH obligation does not require a detailed risk assessment to be carried out by a local authority, therefore, an agent/ the landlord of a qualifying dwelling is required to ensure that it is "reasonably suitable for occupation" in respect of the following nine matters:
repair (example: - building neglected and in poor condition)
stability (example: - building is unstable)
freedom from damp (example: - serious problem with damp)
internal arrangement (example: - unsafe layout)
natural lighting (example: - not enough natural light)
ventilation (example: - not enough ventilation)
water supply (example: - problem with the supply of hot and cold water)
drainage and sanitary conveniences problems (example: - with the drainage or the lavatories)
facilities for storage, preparation and cooking of food and for the disposal of waste water (example: - difficult to prepare and cook food, or wash up)
The other key thing that KPR highlights, when asked, is to always act in due diligence. If ever unsure, the majority of the 29 hazards are either common sense or under compliance or regulation, therefore, if you are a good property manager there shouldn't be any occurring issues.
Three examples of how KPR can help agents stay compliant
1) Smoke detectors are still an issue in basic administration works for a letting agent. I say this with reference to The Smoke and Carbon Monoxide Alarm (England) Regulations 2015; an agent must provide proof that a property has installed smoke detectors on every floor of a property, that are working and have been tested. Unfortunately for some agents, due to poor administration, this is not being included, therefore, we have put out various warnings that flag up in the habitation software to alert agents that exclusion of this would make the property non-compliant.
2) An agent has the ability, at a quick glance, to identify the status overview for each property which are simply graded into three categories which are: low risk, at risk and non-compliant.
3) Once a repair or habitation issue has been identified and sent to the property management system, we have a cross checker on our KPR midterm application to ensure that the repair/ FFHH issues have been rectified and photographic proof can be taken, along with time and date stamped photos. This is a key point for FFHH, because if an agent just simply reports maintenance and issue works, how do they know a tradesman has carried them out to a satisfactory standard or if the tenants are happy, etc? Our system provides an agent with proof of these works in a documentation format, by revisiting the property, and on top of this, a tenant can sign the KPR midterm application as a double protection.
A key area to FFHH to help letting agents
Fit for human habitation applies to the time a tenancy is created and the property must remain fit for human habitation during the term of the tenancy. An opportunity I have instantly identified, due to new legislation, is the renewalof tenancy as I personally feel agents could charge landlords more in the renewal of tenancy fees, and agents can conduct a FFHH check within a midterm property inspection. During this time, they could also conduct a Section 13 rent increase, as rents are rising, (this will help cover landlord costs) plus, a property audit, to ensure it is Section 21 compliant, along with the correct deposit legislation towards the tenant fee ban, coming shortly.
Advice to anyone that is unsure of FFHH
Firstly, download the Homes (Fitness for Human Habitation Act) 2018 and read it carefully. David also recommends reverting to ARLA Propertymark factsheets and guidance as they support members and are very useful. KPR can provide demonstrations of their Habitation and Compliance Manager works with Midterm Inspection and other applications.
Further information is available on KPRs website or contact them via email.
ARLA Propertymark membership
ARLA Propertymark membership gives you, as an individual, the credibility of being part of a respected association along with a whole host of benefits, find out more and join.