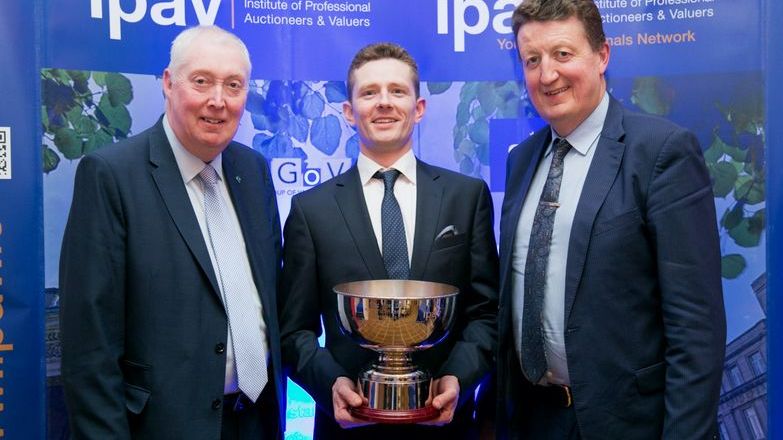 Mr Ryan, from Cashel, who consults with Dougan Fitzgerald in Clonmel, beat 11 competitors to win the competition on Friday 20 January. The event, organised by the Institute of Professional Auctioneers and Valuers which tests novice auctioneers' skills, knowledge, and presence on the rostrum.
Enthusiastic bidders, some of whom were given a brief to interject and challenge the novices, made offers on a converted church; a house with land, and a piece of art with guide prices ranging from €1,500 to €545,000.
The judging panel boasted an array of highly respected and experienced auctioneers, including Colm Farrell from Gort, Co. Galway, Alastair Pim of Tattersalls and this year's guest judge, well-known TV auctioneer, Colm O'Donnellan.
The competition, in its second year, was held at Tattersalls in Co Meath and involves a bidding sequence organised to demonstrate probable occurrences in the saleroom and to test the competitor. Budding auctioneers were whittled down to three finalists who carried out a final auction for charity at a Gala Dinner later that evening, where the winner was announced.