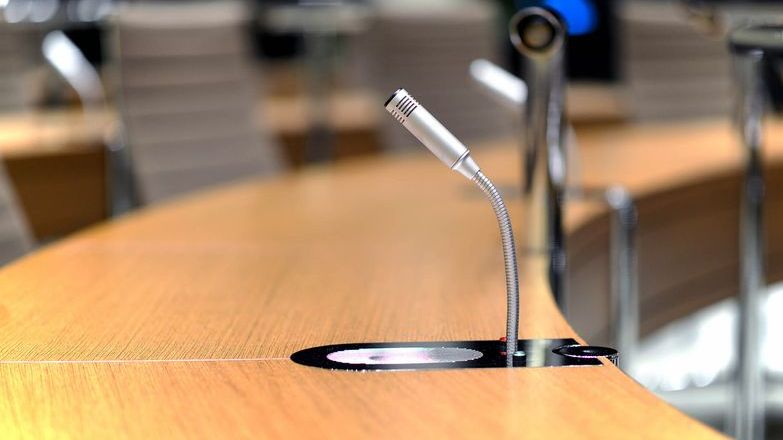 On Wednesday 24 April, the Committee, made up of cross-party MPs, questioned industry experts, consumers and representatives of mortgage providers.
In response to media reports in late 2018 that mortgage lenders were restricting buy-to-let landlords from letting their properties to tenants in receipt of benefit, the Committee began the inquiry into No DSS: discrimination against benefit claimants in the housing sector in March 2019.
What is DSS?
DSS, or Department of Social Security, is an outdated term that is still used to reference recipients of benefits in property listings. The Department of Social Security ceased in 2001 and was replaced by the Department for Work and Pensions (DWP).
Session 1
The first session was opened by Chair of the Committee, independent MP, Frank Field, with questions put forward to a consumer-focussed panel which included: Shelter's Director of Communications, Policy and Campaigns, Greg Beales; tenant, Philippa Lalor; mother of tenant, Lynne Mapp; and landlord, Helena McAleer.
Beales argued that adverts containing 'No DSS' were indirectly discriminatory towards disabled people, who may not be able to work and are therefore funded through social security benefits. Philippa Lalor stated that she is disabled, and unable to work full-time, which she argues has largely excluded her from private renting. Disability is a protected characteristic under the Equality Act 2010.
Lalor gave evidence as being an exemplar tenant, with enough funding to pay a year's rent upfront, but despite this she has struggled to find a home in the private rented sector. She asked, "why aren't we (benefit recipients) taken on merit like everyone else is taken on?"
Private landlord Helena McAleer brought a case against Nat West's 'No DSS' mortgage policy. She had been told by Nat West that she would have to evict her disabled tenant in order to comply with the terms of her mortgage, due to her tenant receiving benefits, or pay a sum to cancel her policy early.
There was a consensus with the witnesses that 'No DSS' should be banned from property advertisements, with a change of the law. Pushing for legislative certainty, Greg Beales noted that whilst the "law is already quite strong", reflecting on protection for tenants, that "when challenged (the Government) is ready to change."
Session 2
The second evidence session saw questions put forward to the mortgage industry. Ruth George MP wanted to understand what had previously been lenders rationale for buy to let mortgages that prohibited property being let to benefit recipients.
Lloyd Cochrane, Head of Mortgages at Nat West said that they had always lent to larger landlords (10 plus properties) with tenants in receipt of benefits. He attributed a level of risk as to why they had not previously allowed the same for smaller landlords. Following external pressure, this policy has since been scrapped, longer tenancies of up to three years allowed and all mortgage teams being educated on the changes.
Risk was highlighted for the rate of rent arrears witnessed in the private rented sector, which can subsequently result in the landlord defaulting on their own mortgage repayments. On the same topic, the lack of, or difficulty in obtaining Universal Credit at a direct payment to the landlord was raised as a consideration as to why the 'No DSS' policy previously stood with mortgage providers.
Heidi Allen MP sought information on what lenders could proactively do in order for the 'No DSS' culture to cease, and MP Steve McCabe highlighted that benefit recipients are classed as a protected characteristic in the Republic of Ireland, questioning as to whether it should be replicated in the UK.
Session 3
Speaking in the final panel of witnesses were representatives from the lettings industry. Adam Hyslop, Founder of OpenRent declared that his site actively used the phrase 'No DSS' in listings. His reasoning was that some landlords are compelled from renting to those receiving benefits due to contractual reasons. He argued that by not stating this, any enquiries would be wasting both the potential tenants and landlord's time. He also raised the issue that provable income was preferential, and that insurance premiums were higher when renting to those with benefits.
Glynis Frew, Chief Executive Officer of Hunters, a firm offering Propertymark Protection made an exceptionally strong argument that it is not in the letting agent's remit to comment on a landlord's restriction on mortgage and insurance. She openly admitted that out of 1,900 property listings, 19 still stated 'No DSS' but that the company had no blanket policy on the matter. She clarified that the issue largely lies with how benefits are paid in arrears, and that it is unreasonable that private landlords should be expected to foot the bill for rent arrears of around £2,500 due to the payment system.
Helen Buck, the Executive Director of Your Move, which also offers Propertymark Protection, welcomed mortgage providers lifting restrictions on letting to benefit claimant tenants. She highlighted that with Housing Benefit, many of their branches had built good working relationships with a named person in the local housing team. However, with the introduction of Universal Credit, direct payments had become difficult to attain and many letting agents are left not knowing who to speak to when they need more information.
Regarding banning 'No DSS' advertisements, Adam Hyslop stated that benefit income needs to be classed as equivalent as working income for an outright ban to work, whilst Helen Buck had no strong opinion for or against an outright ban.
Glynis Frew argued that should it be made illegal any change would need to reflect existing consumer protection Regulations. She gave three steps for change to make the private rented sector more accessible for benefit recipients:
An overarching Code of Practice for the whole of the private rented sector (including landlords);
A better benefits system, not paid in arrears;
A minimum property standard (to be included in property advertisements)
The final panel conceded that there were underlying issues that needed addressing before implementing a blanket ban on 'No DSS' property advertisements.
For further information, the Work and Pensions evidence session is available to watch here.
What ARLA Propertymark is doing
ARLA Propertymark is a member of the DWP Universal Credit Private Rented Sector Strategic Landlord Group and has worked hard to lobby for change in order to improve how Universal Credit works in the private rented sector.