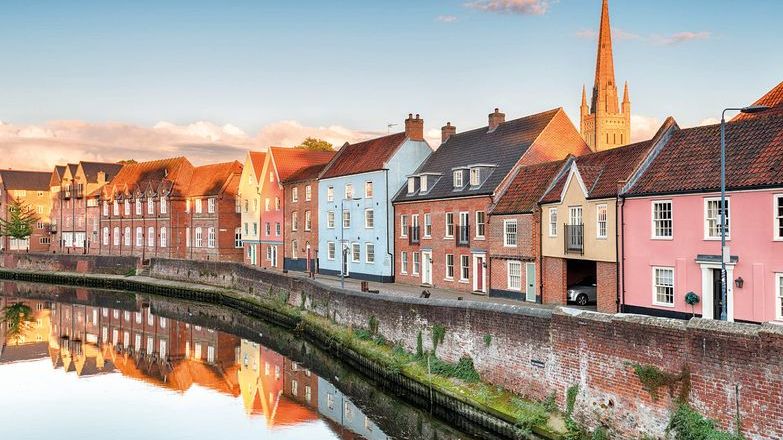 The national survey, which was first run in 2008-09 revealed that, of the estimated 23.2 million households in England, 64 per cent were owner occupiers (includes households that own their home outright and households that have a mortgage).
On average, owner occupiers had lived at their address for 17.8 years and since 2013-14 there have been more outright owners (34 per cent) than mortgagors (30 per cent), although the gap between the two groups has narrowed two percentage points. Outright owner households were predominately couples with no dependent children (44 per cent) and one person households (36 per cent).
The majority of outright owners (64 per cent) were aged 65 or over, but 62 per cent of those with a mortgage fell within the age range of 35-54. In 2017-18, 57 per cent of those aged 35-44 were owner occupiers, up from 52 per cent in 2016-17. This follows a long period of decline in owner occupation among this group.
Outside of London, the proportion of mortgagors declined from 38 per cent in 2007-08 to 30 per cent in 2017-18. In London this figure was 34 per cent in 2007-08 to 27 per cent in 2017-18. However, curiously this figure has actually increased over the last couple of years in London, from 22 per cent in 2016-17 to 27 per cent in 2017-18, but didn't change for the rest of the country.
Despite widespread and genuine concerns about affordability, the report found that there has been a five per cent increase in the number of owner occupiers in the 35-44 year old category.
When compared with the other English regions, London had a very different tenure profile. In particular, renting was more prevalent and outright ownership was less prevalent in London than in the rest of England.
First time buyers
There were 785,000 first time buyers in 2017-18. although the report does state that this figure includes anyone who has bought a property in the last three years and had not previously owned a property. The average age of first time buyers was 33 years old in 2017-18, up two years since 2007-08.
In 2017-18, 47 per cent of first time buyer households were couples without dependent children; 29 per cent were couples with dependent children, while 16 per cent were one person households, down from 2016-17 when 26 per cent of first time buyers were one person households.
First time buyers needed an average (mean) deposit of £44,635, with 99 per cent opting for a repayment mortgage. 46 per cent of these were for a mortgage of 30 years or more. With first-time buyers stuggling to save enough for a deposit, 39 per cent had help from family or friends, with 10 per cent having use inheritance money.
Those buying their home with a mortgage spent 17 per cent of their household income on mortgage payments (no change from 2010-11), whereas a whopping 33 per cent of household income on private sector rent.
Energy efficiency
The energy efficiency of homes has not increased since 2015. The proportion of dwellings in the highest energy efficiency rating bands A to C increased considerably between 2007 and 2017, from seven per cent to 30 per cent.
The energy efficiency of English homes has increased considerably in the last 20 years, but has not increased since 2015. In 2017, the average Standard Assessment Procedure (SAP) rating of English dwellings was 62 points, up from 45 points in 1996. This increase was evident in all tenures. However, the increase appears to be slowing and there was no change in the average SAP rating of homes between 2016 and 2017 (in any tenure).