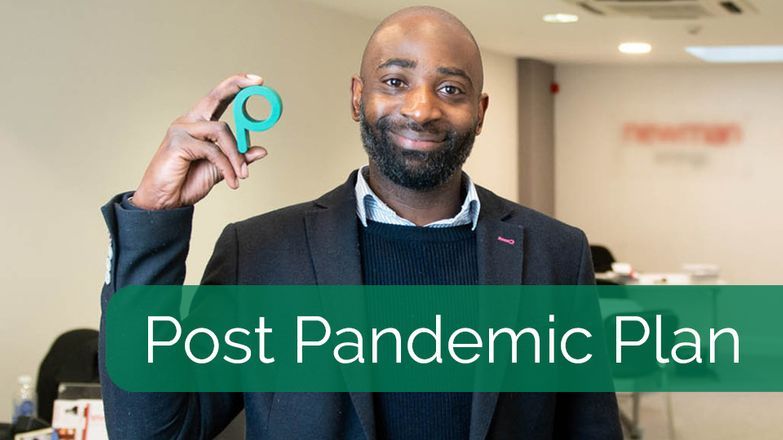 In a recent issue of Propertymark's Property Professional magazine, Paul Travers, Marketing Coach discussed the art of conversational selling and provided top tips on messaging with some very thought-provoking concepts, raising a quote from Andy Warhol saying, "most things anyone says can be answered with the words: "so what?" and asks agents to use the "what's so special about that?" to every feature of their business.
Your website
An instant win would be to read the text on your website, particularly the About Us page, and notice how much "we" there is: "we provide exceptional customer service; we pride ourselves on our high standards; we think; we believe", etc. Then, take every "we", swap it for "you", and build the text around that. "You can look forward to exceptional customer service"; "you can rely on high standards".
Your social media
Buyers search the portals, but homeowners check out your social media, and it is those customers you want to attract.
Look at Instagram as visual inspiration (pretty pictures); Facebook as information (your day and experiences); Twitter as insight (your thoughts and knowledge). With a clear purpose for each channel, it will be far easier to come up with content. Paul personally thinks agents should stick to Instagram and Facebook and add a dash of insight to both.
Your canvassing
Every homeowner cares about the value of their home and how to sell it with ease, for the best price, and with as few problems as possible. So put stuff through their door that helps them with that, instead of going too far on the first date.
Invite them to read your insightful blog
Send long letters of useful tips and advice
Point them to a downloadable selling guide (and build your email nurture list into the bargain). Propertymark has countless guides that are easy to download and share either electronically or by hard copy.
All the research confirms that long copy beats short copy, so don't go thinking you're wasting people's time.
Canvassing is about more than today, so use it to make a difference to your entire neighbourhood: not just the two per cent who are looking to move right now. The other 98 per cent are the future of your business, so help them to you know, like you and trust you, long before they need you.
Your community
There is nothing wrong with paid advertising, but it says nothing about you and your team (except that you are proud and can talk about yourself).
Other options could include:
Help with delivering essential items to the vulnerable etc. and write about them on your website. It's generous, engaged and visible interaction with the community that doesn't ask for anything in return but demonstrates how you are a genuine part of the neighbourhood.
Produce online magazines that feature local businesses and residents or produce an accompanying newspaper (cheap, and only eight sides) that sits in countless shops. Not only does this inform and inspire the locals, but it also fosters remarkable goodwill with regular thanks and tags on social media.
An online magazine has zero print or distribution costs and platforms like WordPress have free downloadable pre-made themes – just drop in photos and text and you have an instant local resource to promote to the neighbourhood and elevate your profile.
The key is to continually provide your potential clients with reasons to use your agency by speaking exactly to their concerns and sharing as much as you can of your experiences and expertise to turn your neighbours into raving fans.
PROPERTYMARK POST PANDEMIC PLAN
Propertymark's Post Pandemic Plan articles support agents with their preparations to emerge from the Coronavirus lockdown and prepare them to maximise market potential, add value, and underpin their business.