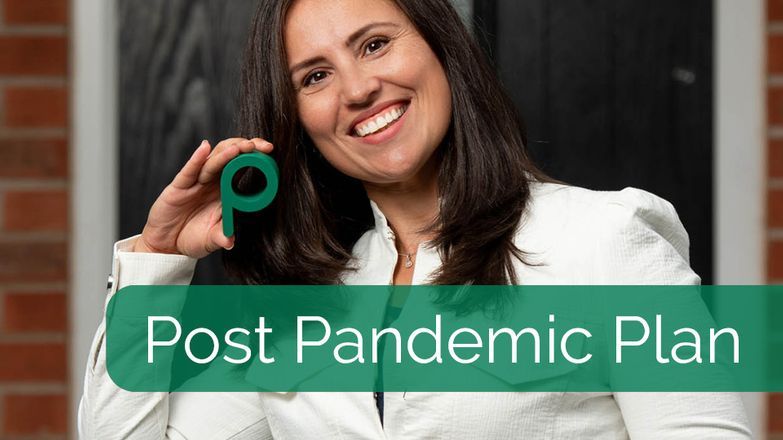 Focus on serious buyers
Offering a preview video to potential buyers shows that the business is responding responsibly to the crisis and makes both vendors and potential buyers feel like the business has taken proactive steps to accommodate them. Using video or video call viewings as a first step will also filter out people who are window shopping, or who may otherwise decide that the property is not for them at this early stage. This will minimise the number of in-person visits that need to take place too.
Offering and conducting 360 viewings was the topic of a recent Propertymark webinar where Martyn Baum, who's had 20 a year career in the estate agency industry, offered advice and suggestions.
Prepare your paperwork first
Conducting your customer checks ahead of arranging any in-person viewing will help to ensure that your potential buyer is in a position to proceed with a transaction. HMRC has issued guidance on how to conduct due diligence checks during social distancing, and this advice can still be used once the restrictions are lifted.

Getting a full picture of the property is also crucial - go through a Property Information Questionnaire (PIQ) with your vendor to ensure that you can give a potential buyer a full view of what to expect from the property. The PIQ is part of the Propertymark Sales Protocol Toolkit which, if agents are trained up on how to use it, will show they are offering a more supreme service over the other agents and will speed up a sale too.
Reduce social contact during viewings
Once in-person visits are allowed, it is likely that people will be keen to minimise social contact. In countries such as the USA and Ireland, where property visits are still allowed to go ahead in certain circumstances, the social distancing behaviours they have adopted in these countries are helping to minimise viral spread:
Make sure the vendors are out
Clean before and after the visit
Provide gloves and masks for your agents and for visitors
Make sure all lights are on, cupboards and doors are open – reduce any need to touch anything in the property
Do not schedule back to back viewings
Do not conduct any viewings where anyone living in the property is exhibiting COVID-19 symptoms, however minor.
PROPERTYMARK POST PANDEMIC PLAN
Propertymark's Post Pandemic Plan articles support agents with their preparations to emerge from the Coronavirus lockdown and prepare them to maximise market potential, add value, and underpin their business.