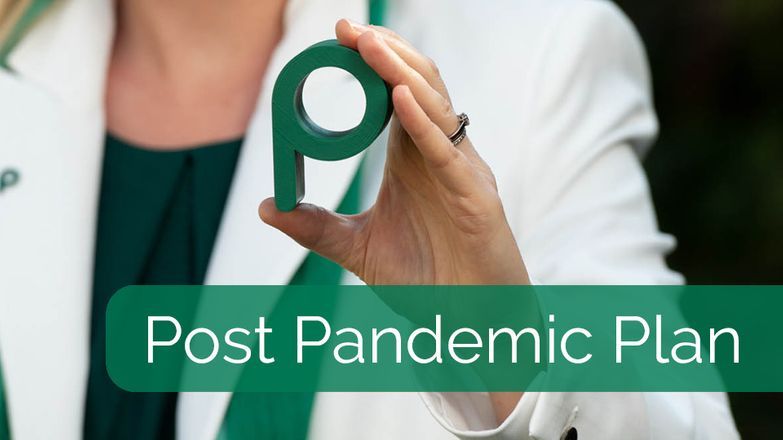 It is a major asset as a communication tool but given these unprecedented times, how we communicate and what channels we use has shifted. Agents now have an even bigger motive to become more compassionate and caring and show others glimpses of their humor and empathy.
Agents can start to use alternative methods to tell their audiences the story of their business and highlight their fundamentals whether that means supporting local businesses, being the fountain of knowledge in the sector or even just being there to lend an ear when times are tough – this will open agencies up in order to grow their market share.
It's not only time to concentrate on your culture, messaging and conversation during the pandemic but broaden your knowledge, try new things and reinvent yourself as an agency for when you come out the other side of this.
Here are some tips subject to Government guidance that will help to boost your activity and creativity on social media.
You could use an online video tool like Zoom to record an interview with a local business like a florist or lawyer to see how they are working and coping with the lockdown to share on social media. When going out for a walk take photos of scenic areas that are on your doorstep and part of your core market. These will showcase the area and make for an engaging photo slideshow.
People buy from people and the human element of social content appeals to others especially during this time of uncertainty. You could highlight this and tell your audience what your agency is all about by showcasing a member of staff and asking them to explain more about themselves on a home video.
OTHER TIPS INCLUDE:
Write blogs on topics like "how to conduct viewings safely". Propertymark is working with the Government closely for guidance and continuously write guides to educate consumers in order to share on your social media channels.
Stay active by commenting on and sharing industry content.
Promote your recent reviews and try and get willing clients to provide a video of their experiences with you.
Run a competition on something more lighthearted and fun. Propertymark recently worked with Consultancy Director, Martyn Baum and ran a child's drawing competition where they won a chocolate hamper.
Provide top five tips on topics such as gardening, home improvements, etc.
Video guide on 'how to get sale or let ready' the Propertymark Sales Protocol Toolkit can come in really handy for this.
Reminisce on past charity and other events that you were able to take part in prior to the pandemic and tell people your plans for getting back on board when we start to see the other end of the lockdown.
In order to create engaging content agents should commit themselves to regular contact and think about what, who, and how they are going to achieve it.
PROPERTYMARK POST PANDEMIC PLAN
Propertymark's Post Pandemic Plan articles support agents with their preparations to emerge from the Coronavirus lockdown and prepare them to maximise market potential, add value, and underpin their business.