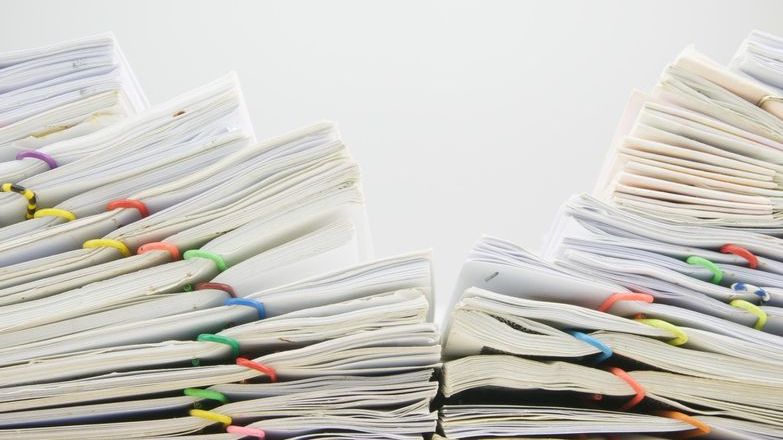 Whilst the numbers of SARs received overall was it's highest ever - 463,9380 - disappointingly only 710 reports came from estate agents, making up just 0.15 per cent of all SARs submitted. However, it is encouraging that this figure is up 32.46 per cent from April 2016-March 2017.
It is unclear if the low number of submissions by estate agents is due to educational need, lack of awareness of the penalties, lack of available resources or the need for improving the online process and guidance, but we would expect there to be more disproportionate to the risks our sector faces from Money Laundering threats.
High value dealers submitted 249 SARs making up 0.05 per cent of the total number - up 30.37 per cent from the same period last year. A high value dealer under Money Laundering Regulations is any business or sole trader that accepts or makes high value cash payments of €10,000 or more (or equivalent in any currency) in exchange for goods. This is likely to include most valuers, antiques dealers and auction houses.
Penalties for money laundering offences include imprisonment and unlimited fines, so it's crucial that all businesses take reporting SARs very seriously, and ensure process and procedures are in place, with Money Laundering Reporting Officer's (MLROs) in place to be a conduit between employees and the National Crime Agency. This is the law.
Defence Against Money Laundering
The NCA received 22,619 requests for a Defence Against Money Laundering (DAML), with 282 coming from the estate agency sector and 13 from high value dealers. As a result of these DAML requests £51,907,067 was denied to criminals. 4.32 days was the average turnaround time for responses to reporters for all requests.
A Defence Against Money Laundering (DAML) can be requested from the NCA where a reporter has a suspicion that property they intend to deal with is in some way criminal, and that by dealing with it they risk committing one of the principal money laundering offences under the Proceeds of Crime Act 2002 (POCA). A person does not commit one of those offences if they have received 'appropriate consent' (aka a "DAML") from the NCA. The NCA is empowered to provide these criminal defences in law under s335 of POCA.
Receiving 'appropriate consent' provides the reporter with a defence to the principal money laundering offences, but consent can only be received to the extent to which it is asked for.
SARs Reporter Booklet
In December, the UKFIU, who are responsible for receiving, analysing and disseminating financial intelligence submitted through the Suspicious Activity Reports (SARs) regime also released their SARs Reporter Booklet for 2018. The booklet highlights recent examples of case studies and also gives SAR Glossary codes. The aim of the publication is to provide a snapshot of some of the excellent examples we receive highlighting the work of law enforcement agencies in utilising SAR intelligence to initiate investigations and informing existing ones.
Below is just one of the many examples given which go to highlight the importance of submitting good quality SARs, and how it can help bring justice to those perpetrating crimes. It's important to also stress that money laundering crimes can often have a real human impact and sometimes tragic consequences.
A subject deposited over £50,000 into their account which they alleged had come from a compensation claim, and proceeded to use the money to purchase a property. SARs reporting this activity gave rise to an investigation, which revealed that the subject had lied about the money's true origin. The subject was arrested on suspicion of money laundering, their property searched and a significant amount of drugs and cash found.

Evidence uncovered during the investigation also revealed that the subject was living a cash-rich lifestyle, having purchased high-value goods in cash, which led to further charges. The SARs submitted instigated the investigation and it is unlikely law enforcement would have otherwise uncovered the criminality. The subject and several associates were convicted and received prison sentences; a confiscation order for over £100,000 was obtained.
Other highlights from the report
A data matching tool that enables the cross referencing of HMRC and third party data with SARs data continued to generate HMRC cases for criminal and civil investigation. The yield from civil enquires amounted to a whopping £47,576,280.
The UKFIU provided support to law enforcement and intelligence services in the aftermath of the 2017 Manchester and London terrorist attacks, with the information provided in SARs contributing greatly to the intelligence picture.
Plans for improvements
In the report, the Home Office state that they are leading a SARs Reform Programme, which aims to improve the SARs regime, including by underpinning it with modern IT. They claim that this should allow the UK Financial Intelligence Unit (UKFIU) to reduce inefficiencies and direct resource and efforts towards the highest risks and threats.
Also, following the success of webinars aimed at the accountancy and legal sectors last year, they say that they are working on developing webinars for other sectors in order to reach small businesses, although it is unclear if this includes estate agency businesses. These events will be recorded and available online allowing further training and educational opportunities.
Useful links