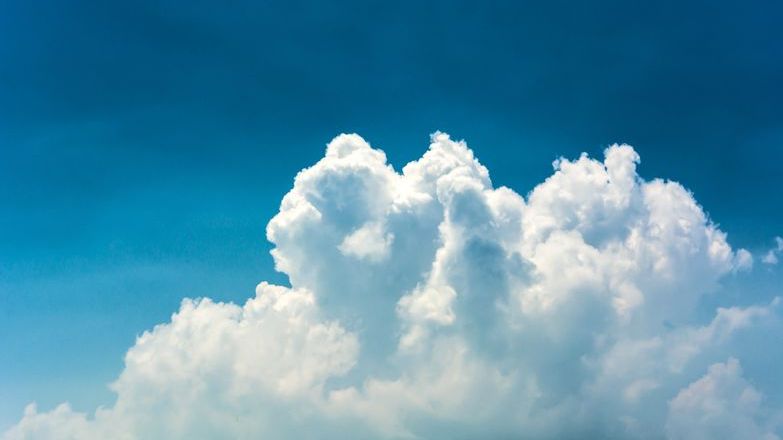 Cloud computing is a huge trend in computing, for businesses and at home. For some, it could mean saving and storing our computer work files in the cloud or, for others, it could mean saving our music (and then listening to it) from another, different cloud. More and more of us are using a cloud in everyday computing life.
What is the cloud?
If we take a look at Apple's website, it says of its popular unique cloud service, known as iCloud:
'iCloud lets you access your music, photos, documents, and more from whatever device you're on. It's easy to set up and use. And with features that give you peace of mind and make sharing simple, iCloud is also great with just one Apple device.'
That certainly doesn't help to explain what the cloud actually is, does it?
Is there just one big cloud? Who has access to my data? Where in the world is my cloud right now? Is my data safe and secure? In fact, this leaves us with more questions than where we started, so allow me to simplify things.
When we hear the word 'cloud', it's natural to look upwards towards the sky. In technology reality, however, you don't need to look skyward; just think of far away and, supposedly, safe and secure. In simple terms, the cloud is a metaphor for a huge computer where you store your music or documents. Technically, it's a cloud and not the cloud because there's not just one big super-computer where the whole world stores its digital files. Before clouds, you would have stored everything on your own computer or another storage device like an external hard drive or a thumb drive such as a USB stick.
In other words, it's a place other than your computer that you can use to store your stuff. Now, doesn't that take all the mystery out of it? When someone needs their stored information, it's like telling their computer to reach up and pull it out of the clouds wherever they may be.
How the cloud can be used
Within our agencies, the cloud can be utilised to save money by reducing costs in physical hardware and can make it easier for your staff to access information and manage processes on-the-go from any device at any time. Imagine a world where we can manage our appointments and feedback from our phones, make notes remotely, send terms for signing from the property or swap offices to cover staff sickness without complicated PC setups.
Well I am pleased to say that this time is now, and some agencies have already started to embrace and adopt the cloud infrastructure. There are many different cloud services available.
Windows Enterprise offers roaming desktops of your PC within your network, meaning that your desktop screen can follow you from office to office or device to device without interruption. Other services such as iCloud, Google Drive and Dropbox allow users to share documents and files with each other and even collaborate on the same files which synchronise, eliminating the issue of geography.
Looking to the future
It is inevitable that, over the next few years, cloud computing will simply become the normal standard of computing in our offices. It allows us to work remotely from modern hubs, an office or even on the road. These cloud technologies and services are readily available today and offer great cost-effective solutions to help your agency move to a more connected cloud environment.
There is no longer the need for giant desktop computers in a modern agency environment, as simple table-style devices are more than enough processing for the types of everyday applications we use, allowing smaller hub-style offices or a more relaxed lounge feel. A
ll of this with the added advantage of moving to a cost-saving, subscription-style service without the need for costly upfront hardware costs, maintenance and downtime.
To read the full article download issue 37 of Property Professional
Expect high profile interviews with leading industry figures, market intelligence information, legislation and regulation topics in our fantastic members' magazine.