NAEA Propertymark National Conference
Another ground-breaking, informative conference with animated keynotes, expert speakers, latest evolving business developments and updates on the current political landscape and legislative issues. Network with like-minded peers, get up to date with important industry issues and hear valuable guidance on developing as a professional.
Overview
Why attend?
Our conferences are an ideal place to network with like-minded professionals, stay up to date with current legislation, learn business skills as well as providing you with the latest thinking on industry best practice. Propertymark members can also record their attendance as Continuing Professional Development (CPD).
Tickets

Members: £150 (+VAT)
Non-members: £175 (+VAT)
Content specialists and industry influencers to give marketing masterclass
The recent property boom has seen buyers getting creative to get ahead of the competition with viewings and even offers now being secured via WhatsApp and Facebook Live, moments after a property is shown. Content should be an integral part of any agency's marketing strategy. For the first time ever, well known experts Amanda O'Brien, Christopher Watkin and Jerry Lyons will share strategies for success.
---
Keynote speakers

The art of being brilliant
Dr Andy Cope | Doctor of Happiness
When the world's doing its worst, it's important that we know how to be at our best. Sharing findings of his happiness research, Andy promises simple and do-able principles that will make a huge difference at work and home. Whisper it quietly, but it might even change your life.
Described by his mother as 'not even the best writer in this family', Andy has managed to become a best-selling author. His 'Spy Dog' children's series was a worldwide hit and he now writes about wellbeing and happiness for children, teenagers and adults.

Train hard, fight easy
Sarah Furness | Well Be It
War veterans aren't naturally cool under fire, people aren't born with 007-esque levels of stoicism—it's a learned behaviour, and you can learn it too. Discover Sarah Furness' unique HABITS formula and proven methods used by combat pilots which have been refined through her exploration and understanding of the human mind.
You will learn practical tools including the pilots 'work-cycle' technique and applied cognitive techniques for greater focus, productivity and reduced burn out.
---
Platinum Sponsor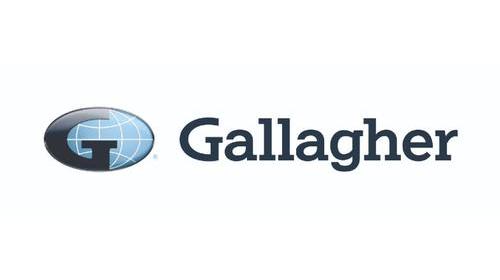 Gallagher are Propertymark's official insurance broking partner, offering up to 20 per cent off professional indemnity insurance for Propertymark members. The insurance scheme is underwritten by Hiscox, and has enhanced coverage provided for theft by employees, an element which is sometimes excluded from professional indemnity insurance. We may be able to reduce your insurance costs by combining your professional indemnity with a combination of the add-on products. Contact our dedicated team to find out more.
I thought this was the best conference I have been to and I have been coming for years.

Amy Reynolds
National Conference 2020
The venue was excellent and by far the best seminar environment I had attended for a property conference.

Mark Williams
National Conference 2020
Very well organised event, lovely venue, full packed useful itinerary on a whole, pleasure to attend.

Marcus Feinhols
National Conference 2020
Venue
etc.venues
155 Bishopsgate
London
EC2M 3YD