Tenant guides
---
Move iQ Property Podcast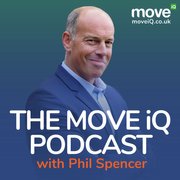 Phil Spencer talks to ARLA Propertymark President Maxine Fothergill on the the pitfalls of renting and how to avoid the most common mistakes. Did you know how common it is for tenants not to check their inventory or read their contract fully?
In Episode 7, Maxine Fothergill, ARLA Propertymark President is back talking to Phil Spencer and answering renters' frequently answered questions. Not surprisingly, the top of the list is all things deposits. How can you protect your deposit? How can you reduce deductions?
Do you know what happens at the end of your tenancy? Phil Spencer talks to Maxine Fothergill, ARLA Propertymark President about the things that can happen before a tenancy is terminated, including renewal options and the benefits and risks of each approach. Whichever way works for you – make sure that you have a written record of any discussions you have.