Vendors who may not have sold a house for a long time can often be confused by the questions in the Property Information Questionnaire (PIQ). Work with them to complete the PIQ as omissions and inaccuracies often lead to conveyancers raising queries which result in delays to the transaction. This in turn creates frustration for your vendors, delays payments and increases the likelihood of a transaction falling through.
Download the toolkit
Use these three toolkit documents alongside Land Registry title documents and plans, details of chain progression, sales particulars and proof of funds and/or a mortgage agreement in principle.
This is a vital tool in ensuring you meet your legal obligations under the Consumer Protection from Unfair Trading Regulations, and can help reduce fall throughs where a buyer discovers an issue that can impact their decision to purchase.
Stakeholders from across the sector formed the Transaction Reform Group to find ways of speeding up the buying and selling process. A Memorandum of Sale is sent to all parties as soon as a sale is agreed in principle.
Have the buyer complete a written declaration of offer rather than accepting it verbally so that you have clarification of their financial position and circumstances of selling so that this can then be shared with all parties, excluding confidential information, making everything transparent.
---
8 Feb 2022
Simon Wilkinson, The Wilkinson Partnership
Discover the benefits of using the Sales Protocol Toolkit which takes a fresh look at transactions, encouraging agents and vendors to work together from the get-go to get the property both market ready and sale ready.
---
A recent case where a surveyor failed to identify serious remedial issues has highlighted the importance of using Propertymark's Sales Protocol Toolkit to help minimise potential misconduct when selling a property.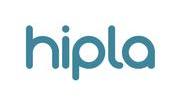 Introducing Hipla for quicker transactions
Hipla's distinctive platform combines our Property Information Questionnaire (PIQ) with the Law Society's transaction protocol forms: TA6, TA7 and TA10. They have removed the duplication between these forms by pre-populating data where possible and have transformed the process into an extremely easy to use, consumer friendly mobile platform.
It uniquely satisfies an agent's CPR obligations whilst also fully completing (and signing) the necessary transaction protocol forms required by conveyancers.
Visit the Hipla website to find out more: hipla.co.uk
or email: [email protected]
Q. What service do you provide?
We provide a digital, mobile friendly (and very good looking) workflow to help agents get their vendors 'transaction ready' at the point their property goes to market. This means the vendor has already pre-completed all of their transaction protocol forms upfront.
Q. How does this speed up a transaction?
As the TA6, TA7 and TA10 are already complete (with supporting documentation) this pack can be digitally sent to their conveyancer as soon as they're instructed. This saves the conveyancer time, enabling them to issue a contract legal pack much, much quicker. A quicker transaction also means fewer fall throughs and improved cash flow for agents. No more paper forms, postal delays or delays in collecting this information.
Q. How does this relate to the PIQ?
Our digital process replaces the need for a standalone PIQ. The agent can simply direct their vendor to complete their Hipla pack and the agent can see all of the necessary information provided in real-time. It means the vendor only has to provide their information once, the agent can collect this remotely, the information can be automatically transferred into completed and signed transaction protocol forms and the conveyancer can issue a contract legal pack quicker.
Q. Does this work for all conveyancers?
Yes. We enhance an agents existing relationship with their panels (or any conveyancer) by speeding up the collection of data required in order to sell a property, ensuring this data is only provided once by the vendor and ensuring this is provided to the conveyancer at point of their instruction, so that the conveyancer can perform their role more efficiently.
We've created a standard workflow that works for all agents and all conveyancers, regardless of which conveyancer an agent prefers to use (or their vendor ultimately chooses). The Hipla pack is created when the property is listed. As soon as a conveyancer is instructed, that conveyancer can download the completed Hipla pack which contains exactly what they need.
Q. What is in the Hipla pack?
An optional HM Land Registry title register and title plan (we automatically connect to HMLR to download these), TA6, TA7 (if it's a leasehold), TA10, answers to additional supplementary questions and any supporting documentation the vendor has provided. We make it extremely quick and easy to provide all of this in an intuitive, user friendly workflow where additional documentation can even be uploaded using the camera on a mobile phone.
Q. Can buyers view this information upfront?
Yes, our platform provides agents with the ability to provide the Hipla pack to interested buyers. We've built a GDPR compliant service which restricts access to certain pieces of information.
Q. Are you licensed by the Law Society?
Yes, in order to provide our service we're an official licensee of the Law Society. This enables us to produce the documentation in the required transaction protocol forms that conveyancers use on a daily basis, therefore fitting in with their existing workflows.
Q. Which other organisations are you supported by?
As well as being an official licensee of the Law Society and supported by Propertymark, we're also supported by HM Land Registry who have invested in us through their Geovation accelerator program. In fact, we were introduced to Mark Hayward, Propertymark's Chief Policy Advisor through HM Land Registry.
We're also supported by the London based law firm Mischon De Reya, who have provided conveyancing, legal and business support to help us design and build our product.
Q. How does this relate to BASPI and TA6 part 1?
The BASPI dataset has been created by the Home Buying & Selling group to improve the collection of 'upfront information'. We are an active member of this industry group and our product is BASPI compliant. As an existing licensee of the Law Society we are also working with them to trial TA6 part 1 and will be offering this opportunity to our member agents.
Q. How much does it cost?
For NAEA Propertymark members there is only a cost if the property actually sells. There is no upfront cost for using Hipla, but if the property sells using Hipla then we ask for £10. From a conveyancing perspective, there is also a Law Society license fee which sums to £1.30 and we collect this directly from the conveyancer when they download their clients completed (and signed) documentation. Some conveyancers will pass this license fee back to their client as a disbursement. Indeed, some agents may wish to pass the £10 success fee onto their clients too.
Q. Do you offer a trial?
Yes, we welcome NAEA Propertymark members to try out our platform to see the benefits for themselves.