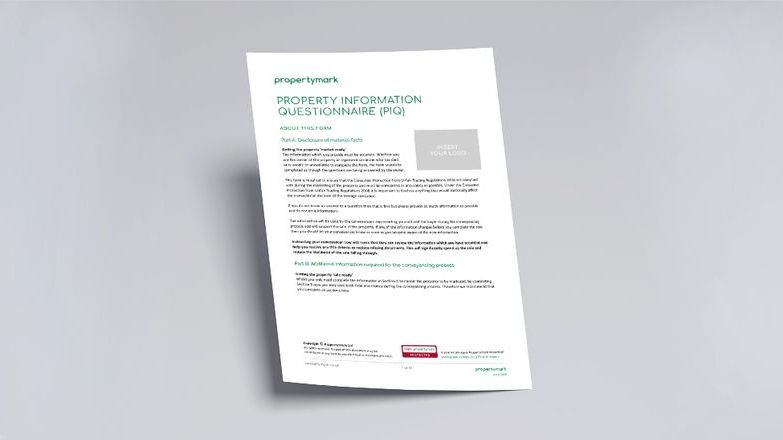 Consumer Protection from Unfair Trading Regulations 2008
We strongly encourage our members to use the PIQ and work with vendors as omissions and inaccuracies often lead to delays in transactions. It will help you to disclose any issues that would affect the transactional decision of the average consumer.
The form also reveals issues such as missing certification which can delay a sale later in the process. When issues are raised as soon as an agent is instructed, and prior to marketing, it allows time for remedial action to get the property sale ready. As a result, conveyancers will raise fewer enquiries and transactions proceed quickly and smoothly.
You may encounter problems editing the template within your web browser, instead open the template in Adobe Acrobat or Adobe Reader. See troubleshooting guide for more information.
Download the PIQ