Smart Compliance: For AML peace of mind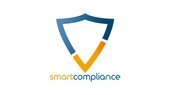 Our comprehensive onboarding process includes training content to ensure your success, a bespoke compliance policy tailored to your business, and a template risk assessment. You can trust that we will provide you with the resources and guidance needed to get you up and running.
All your anti-money laundering needs covered
We conduct individual identity and ownership checks and enhanced due diligence for more complex cases, which account for about 60% of all transactions, including probate sales, company sales, trustees, and complex overseas corporate structures. Additionally, we provide free assistance when HMRC conducts their audits of your business and guarantee to cover any fines imposed by HMRC resulting from a Lifetime Legal error.
As your compliance partner, our experienced AML analysts work as an extension of your team. This frees up valuable property professionals to focus on revenue generation. Agents can provide their clients with increased financial security throughout their move by offering a complimentary three-month Lifetime Legal membership that includes 'Mover Protection,'" a free standard or mirror Will, and access to legal advice. This is a significant trust-builder that differentiates your offering and sets you apart from competitors.
Smart Compliance is a reliable and trusted service provider that you can depend on for all your AML requirements. Our experience and expertise help keep your business compliant and safe from risk while providing you with the option to secure additional income. Contact us today to learn more about how Smart Compliance can benefit your business.
FREE recording: July 2023

Webinar: Anti-Money Laundering compliance tailored for estate agents

Hosted by: Amy Shields and William Sendall from Smart Compliance and Matthew Eades from Propertymark
Industry leaders shared their invaluable expertise and insights into the audit process, providing practical AML guidance to help agents enhance their understanding of compliance requirements, risk assessment and policy development.
---