Vouch: tenant referencing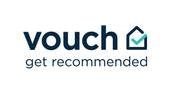 Vouch
The future of tenant referencing, full report just £5.00!
A more efficient process for your business
Our fully automated web-based system puts you in control and with a full reference report for just £5.00+VAT, it is incredible value for money. Designed by letting agents for letting agents Vouch will become a valuable virtual team member, working 24 hrs a day 365 days a year.
That's not even the best bit, Vouch opens a multitude of new income streams which will help offset the losses from the fee ban. As well as handling the whole utility notification process, you can make up to £300 commission per tenancy from:
Gas switching
Electricity Switching
Broadband
Rent Guarantee insurance
Landlords insurance
Tenant's contents insurance
Sky TV


0330 333 7272

Offer to members

As a member, you will receive five additional Vouch credits when you sign up. No set up fee's, no contract, no risk.
We've vetted all our Propertymark Industry Suppliers, hand-picking the ones that will directly benefit you. Share in the expertise of our suppliers as they offer up their knowledge on a variety of topics through the webinars we host.
Industry supplier news
The outsourced provider of client accounting services has won the Queen's Award for Enterprise in 2021, in the innovation category for its Client Money HealthChecks and commended for being 'outstanding'.
TDS ran a poll amongst letting agents to find out where the most time was spent in the tenancy deposit process. Nearly half of agents reported that dealing with deposit disputes took the most time, with over a third stating that the end-of-tenancy was heaviest on administration.
Inadequate or insufficient insurance cover may result in serious financial loss and can affect organisations of any size, and the pandemic has resulted in many businesses reviewing their cover in a more challenging environment.
---