Vouch: tenant referencing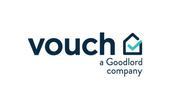 Vouch
The future of tenant referencing, full report just £5.00!
A more efficient process for your business
Our fully automated web-based system puts you in control and with a full reference report for just £5.00+VAT, it is incredible value for money. Designed by letting agents for letting agents Vouch will become a valuable virtual team member, working 24 hrs a day 365 days a year.
That's not even the best bit, Vouch opens a multitude of new income streams which will help offset the losses from the fee ban. As well as handling the whole utility notification process, you can make up to £300 commission per tenancy from:
Gas switching
Electricity Switching
Broadband
Rent Guarantee insurance
Landlords insurance
Tenant's contents insurance
Sky TV


0330 333 7272

Offer to members

As a member, you will receive five additional Vouch credits when you sign up. No set up fee's, no contract, no risk.
We've vetted all our Propertymark Industry Suppliers, hand-picking the ones that will directly benefit you. Share in the expertise of our suppliers as they offer up their knowledge on a variety of topics through the webinars we host.
Industry supplier news
Many agents spend a lot of time calling utility providers to update them of tenancy changes and to challenge inaccurate bills for their landlords. Delegating this responsibility to a Utility Management Provider will allow agents the time to focus on their core business.
What is the future of Customer Relationship Management (CRM) software in the face of emerging PropTech and is specific software delivering quality services rather than a singular software delivering a satisfactory or good level of support?
PropTech is a vital part of the digital transformation of the property industry; it helps end-users make better decisions, encourages the industry to move beyond traditional processes, and ultimately makes the life of an agent easier.
---