Vouch: Tenant referencing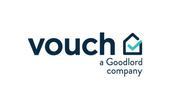 Based on feedback from the 1700+ agents using Vouch we're constantly evolving the system to deliver an industry-leading, award-winning product at an unbelievable price—tenant referencing from just £6.00 (+VAT)! On top of this, we offer you a great range of integrated income streams to help generate new revenue. Earn up to £300 per property.
Vouch is not just a referencing tool, it can also automate the utility notification process and supply a full range of rent protection products as well as tenant's and landlord's insurance, SKY TV, Virgin Media and deposit replacement products. All designed to earn you money.
Vouch can fully automate a range of processes designed to reduce admin and generate income
Offer to members

As a member, you will receive five additional Vouch credits when you sign up. No set up fee's, no contract, no risk.
FREE recording: June 2022

Webinar: Protect your business and your bottom line

Hosted by: Lee Redfearn and Ben Tyers
Find out how you can protect your business whilst utilising insurance and other services to diversify your income streams.
---