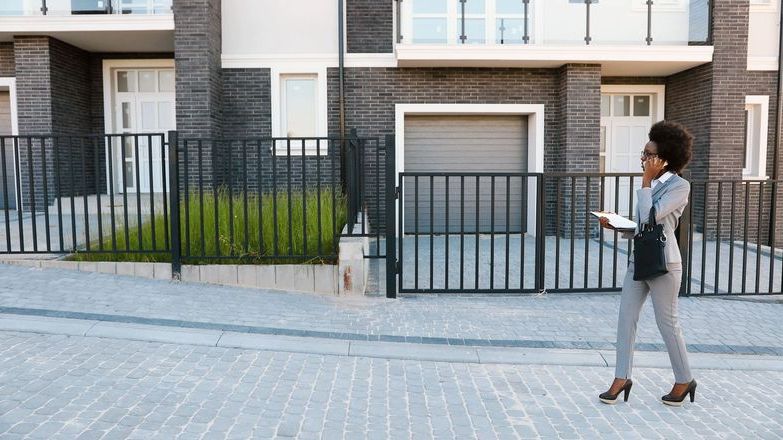 Lone workers are those who work without close or direct supervision and employers have a duty to assess procedures in place to protect staff, taking steps to avoid or control risks where necessary. This is particularly the case for agents who may be conducting property viewings with clients.
The Suzy Lamplugh Trust has published guidance to support those required to work alone, enabling employers to use the information to keep their staff safe.
Working from home
It is always best practice for agents not to advertise they are working from home. It is advisable to put a 'buddy' system in place, so someone is aware of what remote colleagues are doing. Another good practice is to arrange for a colleague to ring a staff member who may be meeting a new client for a viewing ten minutes into the meeting to make sure they're OK, agreeing a code word for them to use if they are in trouble.
Working with customers
Staff should have the means of communicating with colleagues and a manager if something goes wrong. It is a good idea to have in place a procedure for staff to be able to raise the alarm, enabling them to call for assistance and making sure the system is tested so that everyone knows how to respond if it is triggered. If anyone is handling cash, make sure they keep it out of sight to avoid being seen as a target.
Lone working property viewings
Ahead of any meeting, employers should consider using a tracing system to be aware of where employees are at all times. Risk assessments to identify any risks related to the people, environment, or tasks must also be carried out.
When agents are entering a property, they should familiarise themselves with the exits in case they feel threatened, making sure they know how doors open if they need to leave quickly. It is advisable to tell staff to conduct their own risk assessments and to trust their instincts and leave if they feel uncomfortable or are unsure. When the client arrives, the meeting should be kept to time and not overrun, particularly if there is a long gap between this meeting and the next one (as advised in Propertymark's Coronavirus safety advice).
Hollie Guard app
An emergency alarm system allowing agents to notify colleagues if they are in trouble can be effective for keeping lone workers safe.
Hollie Guard is an app available for mobile phones which can be activated by shaking the device. This immediately notifies chosen emergency contacts and pinpoints their location, sending audio and visual information to their mobile phones.