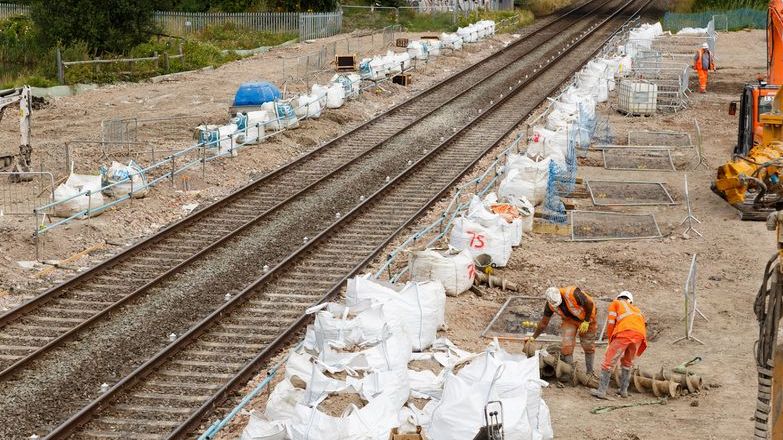 Commissioned on 27 May by Andrew Stephenson MP, Minister for HS2, the review looked at HS2's operational acquisition processes and wider-government policies which was informed by those experienced in land and property issues including property practitioners with a knowledge of working with HS2 and with line-of-route communities. It examined the approach to compensation and how HS2 supported and engaged with people and businesses affected by it.
The findings concluded that there is more that the programme can do to improve on three key areas:
the way they communicate with people
how long it can take to settle compensation claims
the support offered to businesses to relocate
The review took lessons from Phase One of HS2 and other UK and international infrastructure projects as they pressed ahead on Phases 2a and 2b in the North and the Midlands.
In the report, proposals were assessed as either critical, essential, or recommended over either short, medium or long-term. Some of the critical proposals included:
To introduce a user-friendly online portal that allows people to view the progress of their cases, including details of their assigned case manager as their point of contact. The online portal is to be developed to allow the submission of documentation or evidence and view upcoming activities and correspondence.
To develop enhanced IT management information tools to enable greater transparency on where in the process cases are getting stuck, encouraging all parties to work collaboratively to resolve them and promote greater accountability.
To automate the production of management information to assess case service quality, progress, cost and complaints to improve the proactive monitoring of cases; this will free up case managers to focus on progressing cases and allow them to devote more time to communicate with people.
To agree that management information should be used to generate dashboards to enhance monthly reporting and track KPIs, which will monitor performance and also measure the impact of changes.
The HS2 Minister to expand the role of the Residents' Commissioner to include aftercare, adjudication of entrenched claims and the operation of a new procedure to settle smaller value disputes.
The full report all recommendations can be found below.