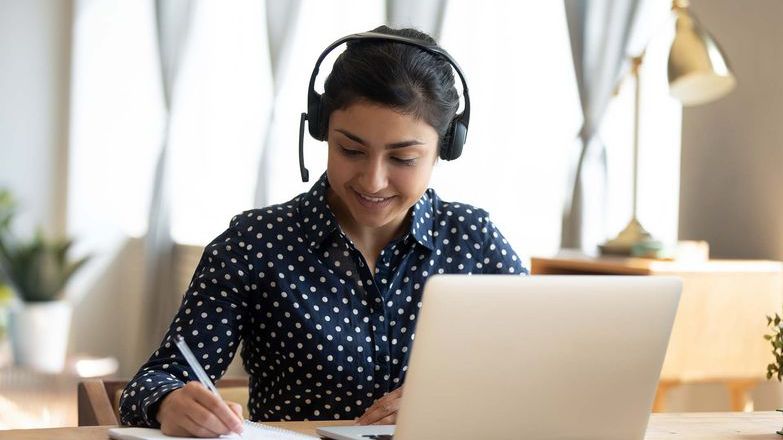 Property sector qualifications
Figures from Propertymark Qualifications (PMQ) show a 37 per cent rise in exams being taken throughout 2021 compared to 2020. Plus, the number of agents progressing their learning and undertaking a Level 4 examination has escalated by 23 per cent.
In addition to more experienced property agents seeking formal training, there has also been a spike in interest in the Junior Estate Agent Apprenticeship (England), for which PMQ acts as one of the End-Point Assessment (EPA) organisations and External Quality Assessor for the apprenticeship standard, with a growth of 134 per cent being recorded between 2020 and 2021.
The property sector has seen a steady increase in the uptake of apprentices and Propertymark Qualifications has had a staggering 134 per cent growth in registrations for an End-Point Assessment (EPA) for the Junior Estate Agent Apprenticeship between 2020 and 2021.
For anyone planning to undertake an apprenticeship in Housing Property Management, they must take a residential lettings qualification as part of the Gateway. PMQ's Award in Residential Letting and Property Management is taken by thousands of agents every year.
PMQ offers a range of qualifications across a range of specialisms and levels, which continue to meet industry standards and provide access to professional bodies. and they received an 83 per cent customer satisfaction rating in their annual customer service survey of registered learners and centres. This further solidifies its position as the leading UK specialist property awarding organisation.
Qualifications resources and support
On-Demand and Live Online Learning Packages, available through Propertymark, to help learners study for a Propertymark Qualifications certificate have a host of live and pre-recorded webinars, podcasts, workbooks, mock exams, and a tutor moderated forum to ask questions.
Additionally, downloadable, interactive sample papers for each unit within Level 4 are available will allow learners to see how a Level 4 exam is presented, as well as practice taking them as computer-based assessments which can then be checked against answer sheets.
Specialist, regulated property qualifications which you can complete flexibly through distance learning or with additional support with a Propertymark Qualifications recognised centre.