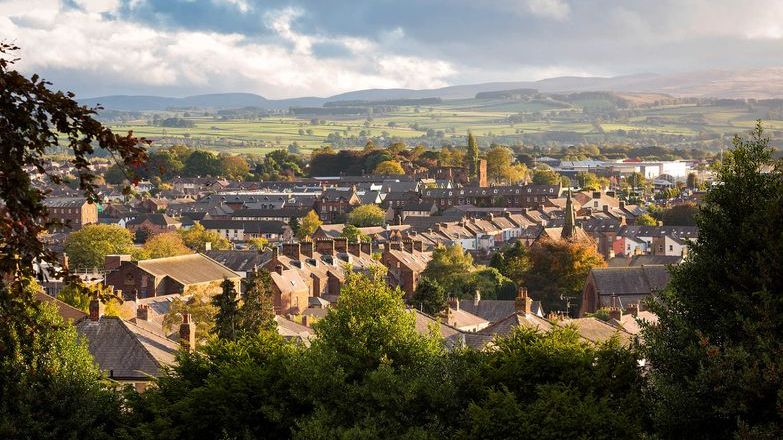 Data from Zoopla's Monthly Market Briefing post-COVID-19, shows a rise in rental and sales activity in some rural areas, an increase in vendor activity from homeowners aged over 45, and a shift in property-type preference for first-time buyers (FTB).
It is predicted that following COVID-19 restrictions and the introduction of flexible working opportunities, people are likely to start reassessing their lives and shape the ongoing shift in trends for housing supply and demand throughout the UK. Despite the onset of a UK recession, predictions of a major decline in UK house prices is unlikely, with a house price growth increase of two-three per cent predicted by the end of 2020.
Sales market
Reversing the trend seen last year when FTB became the biggest group of purchasers, October's data shows existing homeowners to be the biggest cohort of homebuyers this year, with 75 per cent of those aged over 45. Despite older cohorts of homeowners traditionally reported to move less often, it is thought that the impact of COVID-19 may have started to change this historic market trend, waking latent demand among those who perhaps would have not otherwise been planning a move.
Additionally, reassessment among many homeowners about how and where they live in the wake of lockdown means between June to August the sales market witnessed a significant increase of 31 per cent in sales agreed in rural areas, compared to an 18 per cent rise in urban areas.
Changes in FTB activity was also noted, with this demographic showing an increased interest in three-bed homes priced at an average of 18 per cent below the average property price. This could reflect FTB opting for a more spacious home first-time round, with a potential view also, to avoiding any future COVID-19 restrictions.
Rental growth
Compared to 12 months ago fewer urban areas have seen some of the greatest rises in demand in the rental market. Interest has been prominently witnessed within rural areas of the UK, including Herefordshire, North Devon, Conwy, and Dorset.
However, tenant demand remains firm in urban markets too. This is due to the density of stock with more than four-fifths of changes in tenancies occurring from tenants choosing to relocate, whilst remaining within the same city.
Propertymark resources
Our Housing reports take a monthly look at the trends affecting the UK housing market. The stats are gathered by surveying estate agents who are NAEA Propertymark members.
Our monthly Private Rented Sector Report looks at the trends affecting the UK rental market. The stats are gathered by surveying ARLA Propertymark members.
View and share our video with your clients which shows how to stay safe while searching for a property during Coronavirus.