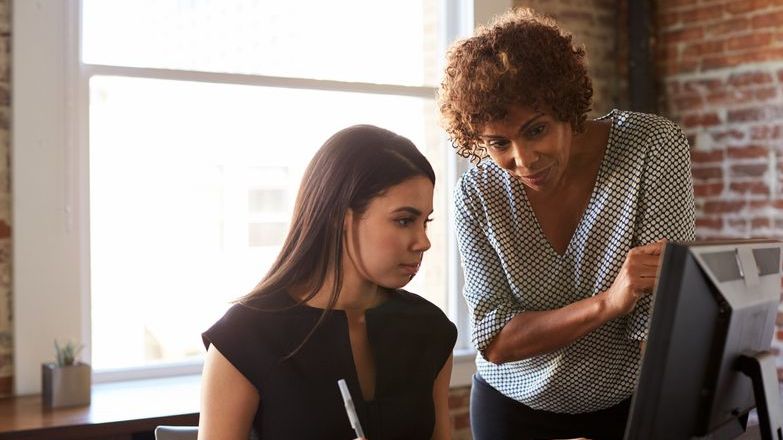 My Apprenticeship account
An employer or training provider will supply the apprenticeship details for the apprentice to join the service, which includes support and information as well as information about what's expected of them, their employer and training provider. It also includes how-to-videos, a help portal as well as a webchat option and helpline.
If employers, choose to use the service, they must add a unique email address when adding an apprentice record to the apprenticeship service. Without this, employers won't be able to upload, save or approve apprentice records so funding can't be allocated. Whilst the setting up of a 'My apprenticeship' account isn't mandatory and won't impact the apprentice, however, it is encouraged.
Apprenticeship levy funds
Levy paying employers in England (businesses that have an annual pay bill of £3million or more) can now create a pledge up to 25 percent of annual unspent levy funds to support apprenticeships in other businesses.
They can select how much funding they want to transfer and set optional criteria for the types of businesses and apprenticeships they would like to support.
All businesses including training providers and intermediary bodies will be able to see these funding opportunities on a gov.uk webpage. If they meet the criteria, employers will be able to apply for funding for 100 percent of apprenticeship training and assessment costs (up to the funding band maximum). The web page is expected to go live from the end of September 2021.
To create a pledge, employers need to sign in to their apprenticeship service account. go to 'Finances' then 'Transfers'. They can also use their account to review, approve or reject any pledge applications.
Junior Estate Agent Apprenticeship (England)
Junior estate agents may work in different areas of estate agency, i.e., sales, auctioneering or commercial property. In all cases, the apprentice will be required to understand and follow contractual, statutory and legal restrictions whilst working under supervision within the wider organisation.
Up to £3000 of funding available to you depending on your business
Range of apprenticeships available that you can tailor to suit the needs of the role
Eligible for Propertymark membership on completion of apprenticeship
Propertymark Qualifications is an approved End-Point Assessment (EPA) organisation and External Quality Assessor for the apprenticeship standard. This means they are responsible for ensuring EPAs are fit for purpose and deliver consistently high and relevant standards.
The Junior Estate Agent Apprenticeship Standard can ensure that your business has a more consistent calibre of entry-level staff. Find out how you can benefit from hiring an apprentice.