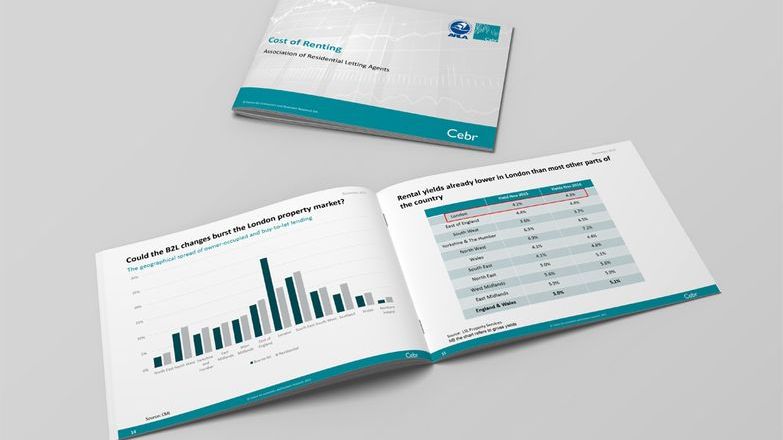 Those buying a property for the first time this year in the North East will have spent £31,300 on rent – the lowest amount in England. Whereas in London, the average amount spent is more than double that, at £68,300. The South East is the only region other than London where the total lifetime rent spent is above the English average – where the total rent expenditure equates to £55,900.
In 2015, on average people in the UK spent 22 per cent of their wages on rent, increasing to 30 per cent in London. Those living in the East enjoyed the most affordable rents due to relatively high earnings in the region, yet rent still accounted for 18.9 per cent of their disposable income.
Rising rent costs and future homeowners
Brits that move out of their family home at the age of 18, will typically rent for 13 years before buying their first property. The report found those leaving home and starting to rent in 2016, will spend an average of £64,400 before they are able to buy their first property—one fifth (22 per cent) more than current FTBs getting on the housing ladder this year will be spending.
Those leaving home and starting to live independently in London will continue to be worse off, as they will spend an average of £91,500 on rent before they can buy their first home.
A nation of forever renters
A fifth (21 per cent) of those renting in the UK do not expect to ever be able to afford to buy a home – with rising house prices and low wages forming a barrier against FTBs getting on the property ladder. Still, younger generations feel optimistic, with three quarters of those aged 18-34 (75 per cent) hoping to buy in the future. This optimism wanes with age as only half (48 per cent) of 35-54 year old renters have plans to buy in the future.
Nine in ten (87 per cent) tenants feel they are being held back from being able to buy. Saving for a deposit is the biggest obstacle, with over half (51 per cent) claiming this is stopping them. A quarter (23 per cent) would not be able to afford monthly mortgage repayments and a further quarter (26 per cent) cannot afford the associated costs such as stamp duty.
Renting satisfaction
Although two fifths of UK renters (39 per cent) are quite happy renting, the majority are not. Spending income on rent rather than being able to save is a problem for two fifths of renters (38 per cent), and a quarter (26 per cent) think the government should do more for renters to help them get on the property ladder. One in ten (8 per cent) feel there are not enough family homes available to rent in the area they want to live.
Download the report