Gallagher: insurance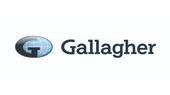 Professional indemnity and office insurance
We understand and look after Propertymark members and also provide office buildings and contents insurance, directors' and officers' liability insurance and cyber liability insurance. Propertymark members benefit from interest free monthly payments through this scheme. We may be able to reduce your insurance costs by combining your professional indemnity with a combination of the add-on products previously mentioned.
Benefits of insuring with Gallagher:
Full retroactive cover from the day your business started trading for members
Policy is written on a 'civil liability' basis
Comprehensive claims management from notification to settlement by a UK top-25 law firm
Defence costs paid in addition to the limit of indemnity purchased
Underwritten by a highly rated insurer
Zero per cent premium financing available


0800 288 4921

Offer to members

Up to 20% off professional indemnity insurance for Propertymark members.
We've vetted all our Propertymark Industry Suppliers, hand-picking the ones that will directly benefit you. Share in the expertise of our suppliers as they offer up their knowledge on a variety of topics through the webinars we host.
Industry supplier news
Agencies outsource client accounting to reduce costs and focus on core business goals and planning. The challenge is finding the right solution and partner. An outsourcing partner who best fits with a business is key to a long, happy, and successful relationship—saving you time and money.
TDS has collaborated with various partners to improve the private rental experience for agents and landlords. New and improved features have helped to ensure that TDS stays up-to-date with current technology movements as the industry evolves.
Many agents spend a lot of time calling utility providers to update them of tenancy changes and to challenge inaccurate bills for their landlords. Delegating this responsibility to a Utility Management Provider will allow agents the time to focus on their core business.
Terms and conditions
The 20% discount is provided by Hiscox and only applies to the professional indemnity product with Hiscox. The discount is applicable at both new business and renewal and is deducted from the premium at point of sale as against the premium prices quoted by Hiscox for non-members. Only current Propertymark members are entitled to the discount and proof of membership may be required. Claims history may affect eligibility. Gallagher or Hiscox the right to revoke or amend this offer at any time. Click here for full terms and conditions. Interest-free direct debit service is provided by Hiscox 0808 168 9571.
---