Gallagher: insurance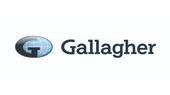 Professional indemnity and office insurance
We understand and look after Propertymark members and also provide office buildings and contents insurance, directors' and officers' liability insurance and cyber liability insurance. Propertymark members benefit from interest free monthly payments through this scheme. We may be able to reduce your insurance costs by combining your professional indemnity with a combination of the add-on products previously mentioned.
Benefits of insuring with Gallagher:
Full retroactive cover from the day your business started trading for members
Policy is written on a 'civil liability' basis
Comprehensive claims management from notification to settlement by a UK top-25 law firm
Defence costs paid in addition to the limit of indemnity purchased
Underwritten by a highly rated insurer
Zero per cent premium financing available


0800 288 4921

Offer to members

Up to 20% off professional indemnity insurance for Propertymark members.
We've vetted all our Propertymark Industry Suppliers, hand-picking the ones that will directly benefit you. Share in the expertise of our suppliers as they offer up their knowledge on a variety of topics through the webinars we host.
Industry supplier news
The outsourced provider of client accounting services has won the Queen's Award for Enterprise in 2021, in the innovation category for its Client Money HealthChecks and commended for being 'outstanding'.
TDS ran a poll amongst letting agents to find out where the most time was spent in the tenancy deposit process. Nearly half of agents reported that dealing with deposit disputes took the most time, with over a third stating that the end-of-tenancy was heaviest on administration.
Inadequate or insufficient insurance cover may result in serious financial loss and can affect organisations of any size, and the pandemic has resulted in many businesses reviewing their cover in a more challenging environment.
Terms and conditions
The 20% discount is provided by Hiscox and only applies to the professional indemnity product with Hiscox. The discount is applicable at both new business and renewal and is deducted from the premium at point of sale as against the premium prices quoted by Hiscox for non-members. Only current Propertymark members are entitled to the discount and proof of membership may be required. Claims history may affect eligibility. Gallagher or Hiscox the right to revoke or amend this offer at any time. Click here for full terms and conditions. Interest-free direct debit service is provided by Hiscox 0808 168 9571.
---