Inventory base: property inspection software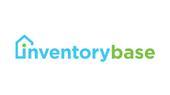 From scheduling reports for a single branch or scaling and supporting teams across multiple regions, Inventory Base software enables you to complete reports out in the field or connect with local, trusted professionals to outsource inspections and services via our Workstreams feature.
Live Inspections
With Inventory Base Live Inspections, conduct property inspections remotely, from any location and on any device, reducing time and costs. Capture key safety information and property conditions evidenced with pictures taken whilst the tenant or landlord walks you through the property prompted by our self-assessment forms. All without ever having to leave the office.
Easy Integration
Build a community of options with frictionless access using our integration feature. Connect seamlessly and integrate with your existing systems such as CRM, Finance etc or use our existing integration options with our many partners such as Fixflo, Clearbooks, property management systems and more with our open API.
Offer To Propertymark Members

Inventory Base would like to offer members our Extended Onboarding package including FREE template design and branding, FREE data migration including old reports so that you don't have to start from scratch, finishing off with personal training for your colleagues and unlimited, round-the-clock support. Sign up and we'll have Inventory Base deployed inside your organisation within 48 hours.
Inspection and Property Inventory Software
With end to end management capabilities, training, live support and a host of unique and responsive features—Inventory Base can help you to minimise disputes, reduce admin costs and streamline operations to deliver data driven, professional reports. Start your free trial today and book an online demonstration →


03333 444 506

We've vetted all our Propertymark Industry Suppliers, hand-picking the ones that will directly benefit you. Share in the expertise of our suppliers as they offer up their knowledge on a variety of topics through the webinars we host.
Industry supplier news
Agencies outsource client accounting to reduce costs and focus on core business goals and planning. The challenge is finding the right solution and partner. An outsourcing partner who best fits with a business is key to a long, happy, and successful relationship—saving you time and money.
TDS has collaborated with various partners to improve the private rental experience for agents and landlords. New and improved features have helped to ensure that TDS stays up-to-date with current technology movements as the industry evolves.
Many agents spend a lot of time calling utility providers to update them of tenancy changes and to challenge inaccurate bills for their landlords. Delegating this responsibility to a Utility Management Provider will allow agents the time to focus on their core business.
---