Inventory Hive: Property inspection software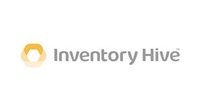 Benefits of Inventory Hive:
Create audit-trailed reports with optional 360° photos (eg inventories, check-ins, interim visits, check-outs and customisable reports)
Serve audit-trailed documents (eg safety certificates, fire evacuation procedures, welcome information and more).
Manage maintenance portfolios (eg residents flag issues during move-in, or identify team locate them during inspections).
Use image recognition AI to scan utility reading photos and auto populate readings.
Integrate with other platforms like Fixflo and various CRMs.
Create 360° Virtual Tours
Offer to members

Book your features and benefits demo and receive a £5 costa coffee voucher after the demo has been completed. Book a quick chat →
Our versatile cloud-based platform allows users to switch between desktop, tablet and mobile Apps. Offline capabilities enable the creation of reports, inspection visits and 360° virtual tours with no network connection whatsoever.
What's more, our innovative approach and commitment to continuous improvement means we're not standing still on new features with regular platform updates being rolled-out. Visit Inventory Hive to view sample reports, experience the paperless tenant process and claim your free 30 day trial.
Inventory hive
Beautifully simple property inspection and 360° virtual tour software
FREE recording: Sept 2023

Webinar: How to create check-out reports that compare against your previous check-in inventory

Hosted by: Mitch Handley, Marketing Manager at Rightmove.
Create efficient and robust inventory reports that compare seamlessly with each other this webinar covers:

What does a robust check-out report contain?
How to set up a check-out report to compare against the original check-in inventory
How to view your comparative check-in report descriptions and photos via Inventory Hive
What do I include in my check out report?
How to obtain feedback on your check out report from the tenant
What happens when the report is completed?
---