The Letting Partnership: Client accounting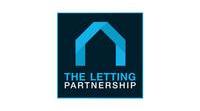 We are committed to continually raising standards and with our knowledge and capability, we have all the tools to consistently deliver unrivalled support services to letting agents across the UK.
We are fully experienced in letting business and client accounting, holding industry accreditations and experienced in corporate and independent agencies. Our two core services are outline below.
Client accounting
The Letting Partnership processes all monies paid into client accounts, including rents, deposits, fees and commissions. PDQ payment facilities are also offered at no charge to agents—discounted rates applied for all Propertymark members.
Client money 'HealthChecks'
A cost-effective alternative to audits on client money management in your business. The client money 'HealthCheck' is a quick and easy way to confirm the readiness of an agent's processes and practices to handle client money.
Offer to members

Save up to 75% on your accountant's report. The 'HealthCheck' service has been adopted by Propertymark as an alternative to conventional accountants' reports with agents saving on average £750.
Client Accounts Demystified webinar series recordings

9 May 2023

Client accounts demystified: set up and troubleshooting

Join The Letting Partnership team as they demystify the subject of client accounting, and provide practical advice for letting agents. They start by looking at client accounts from the ground up and explain what exactly is a client account and how to set up the right account for your business.

12 September 2023

Client accounts demystified: lettings proptech essentials

Join The Letting Partnership team as they explore PropTech – looking at pros and cons, what's available, and its crucial role in ensuring accurate client money accounting. Register today to avoid missing this informative session!
---