The Letting Partnership: client accounting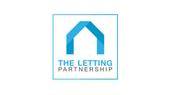 We are committed to continually raising standards and with our knowledge and capability, we have all the tools to consistently deliver unrivalled support services to letting agents across the UK.
We are fully experienced in letting business and client accounting, holding industry accreditations and experienced in corporate and independent agencies. Our two core services are outline below.
Client accounting
The Letting Partnership processes all monies paid into client accounts, including rents, deposits, fees and commissions. PDQ payment facilities are also offered at no charge to agents. Discounted rates applied for all Propertymark members.
Client money 'HealthChecks'
A cost-effective alternative to audits on client money management in your business. The client money 'HealthCheck' is a quick and easy way to confirm the readiness of an agent's processes and practices to handle client money.


01903 477 900

Offer to members

Save up to 75% on your accountant's report. The 'HealthCheck' service has been adopted by Propertymark as an alternative to conventional accountants' reports with agents saving on average £750.
We've vetted all our Propertymark Industry Suppliers, hand-picking the ones that will directly benefit you. Share in the expertise of our suppliers as they offer up their knowledge on a variety of topics through the webinars we host.
The Letting Partnership guide
By keeping money ring-fenced from other business activities agents can use a client account for the sole purpose of handling and distributing deposits, rents, and fees and client accounts come in a few guises – designated or pooled/undesignated.
The outsourced provider of client accounting services has won the Queen's Award for Enterprise in 2021, in the innovation category for its Client Money HealthChecks and commended for being 'outstanding'.
Propertymark Industry Supplier, The Lettings Partnership, outlines why and how you can ensure you choose the right company to outsource your work to.
---