Rent Guarantor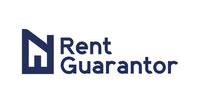 What is RentGuarantor.com?
We are a company that acts as a rent guarantor for tenants. This is instead of the tenant asking a family member or other individual to take on any potential heavy financial burden. There are no such awkward conversations or pushbacks with us.
Founded by an active landlord who is now also the CEO, the longer-term aim of RentGuarantor.com is to make the general rental experience better for both tenants and landlords.
Service benefits for landlords:
Guarantee of unpaid rent if the tenant fails to pay
We are backed by Lloyds of London insurers
We manage and pay for the eviction of defaulting tenants
No additional cost to the landlord
Peace of mind, knowing that a tenant's rent is fully covered if the worst comes to the worst
Founded and led by an active landlord, so you can be sure we're in tune with a landlord's needs
Frequently Asked Questions
How does a tenant apply for the RentGuarantor service?
Tenants apply via our website and follow a simple process which involves proving income. If all documents are submitted quickly, we turn around applications within 24 hours.
What is the typical cost for the tenant?
Applying is free. Typically, the final cost for the tenant is around 90% of a single month's rent. There are options available for the tenant to pay this fee upfront or in instalments via our partners Payl8r and PayPal (subject to acceptance).
What does the rent guarantee cover?
We guarantee a tenant's rent for a 12-month period. If tenants are unable to pay their rent, we will pay the landlord in line with our Ts & Cs before coming to an arrangement with the tenant to repay any payment we have made on their behalf.
FREE recording: July 2022

Webinar: The growing need for guarantors within the rental sector

Hosted by: Paul Foy, RentGuarator CEO
Paul Foy from RentGuarantor.com will discuss the growing need for landlords and agents to request a guarantor from tenants in a post-covid era.
---