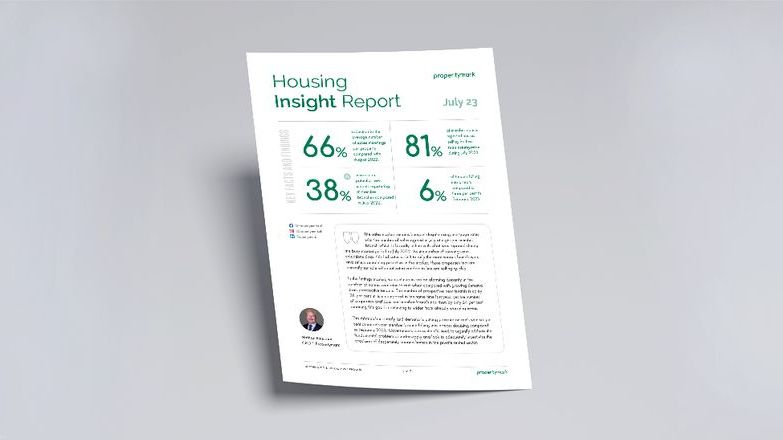 This report is based on responses to a survey of Propertymark member agents conducted between 31 July and 14 August 2023. Analysis is based on data provided by agents specific to 100 sales branches and 99 lettings.
Sales
Serious buyers are entering the market
With prolonged raises in interest rates throughout the year to date, the average number of new prospective buyers registered per member branch is down to an average of 64 in July 2023, down from 86 in June 2023.
The average number of viewings per property continued to fall back from its recent peak in April. In July, the average number of viewings per available property was 1.5 in July compared to three in June 2023. This indicates that those looking to buy are determined to do so and are acting quickly to secure their property.
Supply and demand levels remain undeterred
The supply of new homes placed for sale per member branch showed a positive lift in July – now at ten per member branch. The average number of sales agreed per member branch also showed an uplift to eight in July.
Lettings
Steady stream of prospective tenants
The number of new prospective tenants registered per member branch showed a sizable jump. July 2023 showed an average of 187 prospective tenants registering on average compared to 127 in July 2022. Figures in July 2023 were up almost 38 per cent year on year, a continued trend that is predicted to show no signs of slowing.
Stock levels remain challenging with the number of properties available to rent per member branch increased slightly in July to an average of 14. This is still below what is needed to keep up with current demand.
Download the full report