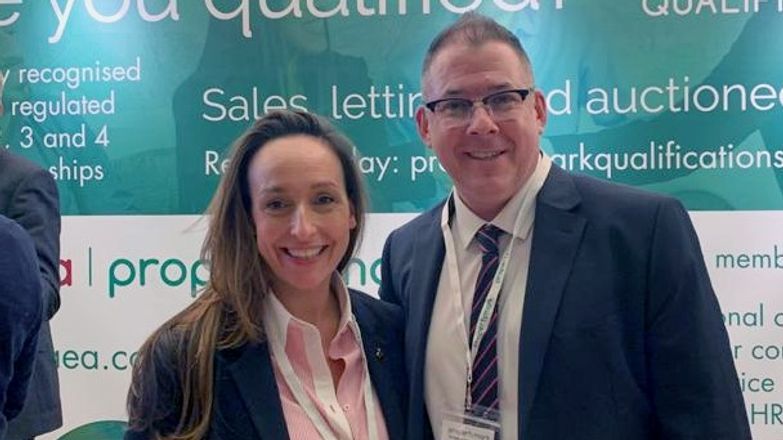 The Presidential team is vital, as they act as a conduit to NAEA Propertymark's membership, reaching out to members and championing their views to the Propertymark Board, helping shape the organisation so that it effectively prioritises their needs and truly represents them when working with local, regional and national Governments.
Both Liana and Stephen echo Kirsty Finney's passion for education and will be looking to promote the benefits of gaining an industry qualification in preparation for RoPA. They are also big advocates for raising the professional profile of estate agents so that it's seen in the same light as accountants and solicitors, a big part of this is getting qualified and promoting the benefits of education to our membership.
Liana has over 22 years' experience in the property industry working in both large corporate and boutique agencies. Having started her career at the largest real estate company in her native Malta, Liana then re-located to the UK, in what was supposed to be a sabbatical. Her experience in "the most vibrant property market in the world" with one of the leading corporate agencies in London meant she never left.
Stephen has worked within the property market in Northern Ireland for thirty years, starting out with Nationwide Estate Agents and working his way up the ranks to eventually open his own agency Donnybrook Estate Agents in 1997. Stephen has been an active NAEA Propertymark member for nearly thirty years, which has led him to be a Regional Executive for Northern Ireland before becoming Vice President.