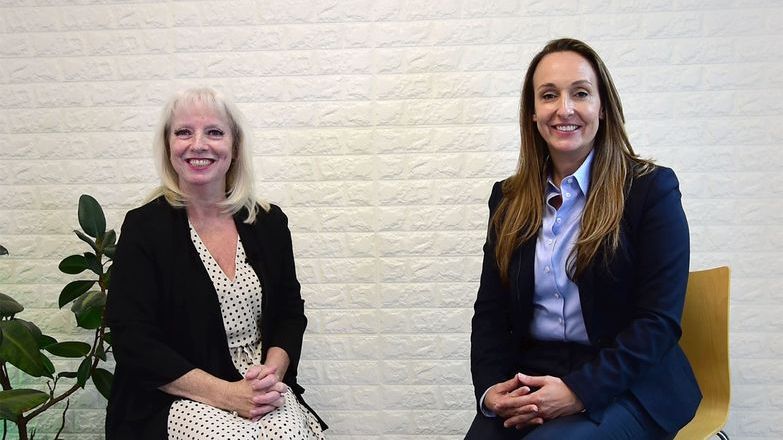 New Presidential teams
Alongside the official appointment of Liana and Maxine today, 30 June, and after a rigorous selection process, new Vice Presidents were also announced.
Michael Holden, Managing Director at Michael Holden Chartered Surveyors, will assume the position of NAEA Propertymark Vice President, and Angharad Trueman, Managing Director at CGT Lettings, will take on the role as ARLA Propertymark Vice President.
This now means that Stephen McCarron will step into the position of President-Elect for NAEA Propertymark and David Votta will move into his new role as ARLA Propertymark President-Elect.
Delivering Propertymark's strategy
With the vast amount of change in legislation across the UK, Liana's and Maxine's combined 58 years' industry experience will provide Propertymark with valuable insight and help take Propertymark forward by becoming an additional arm to help deliver its strategy.
Liana has been in the industry for just under 25 years after starting her career at 19-years-old in Malta where she worked for ten years. She then moved to London, where she joined a corporate company before moving to an independent firm where she stayed for 13 years. In the middle of the COVID-19 pandemic, Liana started up her own agency, Liana Loporto Property.
Maxine started her career in the industry in 1988 for Robinson and Jackson in their flagship Bexley Branch and then started her own business known as Amax Estates and Property Services in Gravesend in early 2002.
New Vice Presidents
Michael, a member of ARLA Propertymark and NAEA Commercial too, is also a Fellow of the Royal Institution of Chartered Surveyors (RICS). He is Managing Director of Michael Holden Chartered Surveyors & Chartered Building Engineers, which is an independent firm based in the Northwest of England. Michael is a former RICS World Governing Council member, a visiting lecturer to the Hague University of Applied Sciences and the University of Salford, and the University of Huddersfield.
Angharad, a member of NAEA Propertymark too, is Managing Director of CGT Lettings & CGT Sales, which is based in Gloucestershire. She is also an ARLA Propertymark Regional Executive and Board Member and a previous winner of the Rising Star Award at Negotiator Awards 2018 and shortlisted in the top 100 most Inspirational Women in the West Awards 2019.