MIL Outsource: investigation and litigation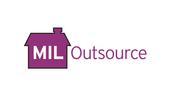 Let the professionals handle your monitoring, recovery, and where necessary litigation action through our FCA regulated debt collection agency and SRA registered solicitors. We offer a full back-office service for withdrawn properties including daily monitoring, commission notification, collection, recovery, and legal action.
Send us a list of properties withdrawn over the last three years and we will pay you up front for each withdrawn property and let you know within a week if you are owed outstanding fees, if we are successful on recovery you will also receive commission as well.
How it works
Recover lost revenue
Is your estate agency a victim of 'fee avoiders'? MIL Outsource can help you to recover the lost revenue you are owed.


01872 672 676

Offer to members

All work carried out on a no collection, no fee basis.
We've vetted all our Propertymark Industry Suppliers, hand-picking the ones that will directly benefit you. Share in the expertise of our suppliers as they offer up their knowledge on a variety of topics through the webinars we host.
Industry supplier news
Agencies outsource client accounting to reduce costs and focus on core business goals and planning. The challenge is finding the right solution and partner. An outsourcing partner who best fits with a business is key to a long, happy, and successful relationship—saving you time and money.
TDS has collaborated with various partners to improve the private rental experience for agents and landlords. New and improved features have helped to ensure that TDS stays up-to-date with current technology movements as the industry evolves.
Many agents spend a lot of time calling utility providers to update them of tenancy changes and to challenge inaccurate bills for their landlords. Delegating this responsibility to a Utility Management Provider will allow agents the time to focus on their core business.
---