PayProp: Automated rental payments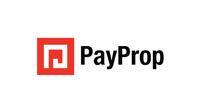 Bank-integrated client account solution
PayProp is the only bank-integrated client account solution for letting agents and holds all processed funds directly in CMP-recognised NatWest client accounts, providing Financial Service Compensation Scheme (FSCS) protection to your business. Our safe and secure platform gives you ultimate control over your client money and complete peace of mind that every penny is accounted for.
Automated rental payments for property managers
Manage your rental payments and properties online, book a free no-obligation demo today
Offer to members

PayProp offers a 10 per cent discount to Propertymark members. To see the incredible difference PayProp can make to your business, speak to our award-winning team who are here to help you get more out of work and more out of life.
Get started with PayProp
Payment automation
PayProp automates all incoming and outgoing payments of lettings portfolios, allowing agents to quickly and easily collect and reconcile rents and pay all beneficiaries in a few seconds. PayProp client accounts are plugged directly into the banking system, so balances are real-time and accurate.
Trusted payments
Agents' client money and deposits are safe in PayProp's audited client environment. View live deposit balances and movements per tenant, set custom user permissions for every type of system action, and see detailed, date-stamped audit logs of all users' actions.
Live arrears management
Dramatically improve rent payments with automated mobile and e-mail reminders, and track the live arrears status and debt position of tenants.
Reporting
A wide range of PayProp reports offers transparency of all transactions over any date range since becoming a client. Keep landlords informed with owner statements (incoming and outgoing payments) and property statements (for tax returns). Identify high-risk tenants with live dashboard views of payment status, deposit values, value of next invoices and more.
Unlimited support
A friendly team of UK-based professionals is ready to help. PayProp clients get free unlimited support and training for the lifetime of their contract.
Cloud based
Access PayProp from anywhere at any time and on any device. All team members see the same live information and are protected by the same bank-grade security.
Priced to grow
PayProp is priced as a percentage of client account revenue. Only pay for what you process! There are no long-term contracts, so you can cancel anytime. Do more and grow faster without adding to your cost base, and add as many users as you need at no extra charge.
FREE recording: SEPT 2023

Webinar: Client money compliance: reducing administration and costs

Hosted by: Bernadette Sheridan, Rhiannon Llewellyn, David Votta, Hadley Easterlow and David Oliver
Learn how to bypass submitting an annual accountant report and spend less time on client money administration with Payprop's automated and simplified process. Leading agencies already benefiting from this compliance initiative share their experiences as all PayProp clients become eligible to join them.
---