PayProp: automated rental payments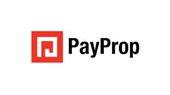 Automated rental payments for property managers
Manage your rental payments and properties online, book a free no-obligation demo today at payprop.co.uk/join
Payment automation
PayProp automates all incoming and outgoing payments of lettings portfolios, allowing agents to quickly and easily collect and reconcile rents and pay all beneficiaries in a few seconds. PayProp client accounts are plugged directly into the banking system, so balances are real-time and accurate.
Trusted payments
Agents' client money and deposits are safe in PayProp's audited client environment. View live deposit balances and movements per tenant, set custom user permissions for every type of system action, and see detailed, date-stamped audit logs of all users' actions.
Live arrears management
Dramatically improve rent payments with automated mobile and e-mail reminders, and track the live arrears status and debt position of tenants.
Reporting
A wide range of PayProp reports offers transparency of all transactions over any date range since becoming a client. Keep landlords informed with owner statements (incoming and outgoing payments) and property statements (for tax returns). Identify high-risk tenants with live dashboard views of payment status, deposit values, value of next invoices and more.
Unlimited support
A friendly team of UK-based professionals is ready to help. PayProp clients get free unlimited support and training for the lifetime of their contract.
Cloud based
Access PayProp from anywhere at any time and on any device. All team members see the same live information and are protected by the same bank-grade security.
Priced to grow
PayProp is priced as a percentage of client account revenue. Only pay for what you process! There are no long-term contracts, so you can cancel anytime. Do more and grow faster without adding to your cost base, and add as many users as you need at no extra charge.


020 3740 7614

Offer to members

PayProp offers a 10 per cent discount to Propertymark members.
We've vetted all our Propertymark Industry Suppliers, hand-picking the ones that will directly benefit you. Share in the expertise of our suppliers as they offer up their knowledge on a variety of topics through the webinars we host.
Industry supplier news
Agencies outsource client accounting to reduce costs and focus on core business goals and planning. The challenge is finding the right solution and partner. An outsourcing partner who best fits with a business is key to a long, happy, and successful relationship—saving you time and money.
TDS has collaborated with various partners to improve the private rental experience for agents and landlords. New and improved features have helped to ensure that TDS stays up-to-date with current technology movements as the industry evolves.
Many agents spend a lot of time calling utility providers to update them of tenancy changes and to challenge inaccurate bills for their landlords. Delegating this responsibility to a Utility Management Provider will allow agents the time to focus on their core business.
---