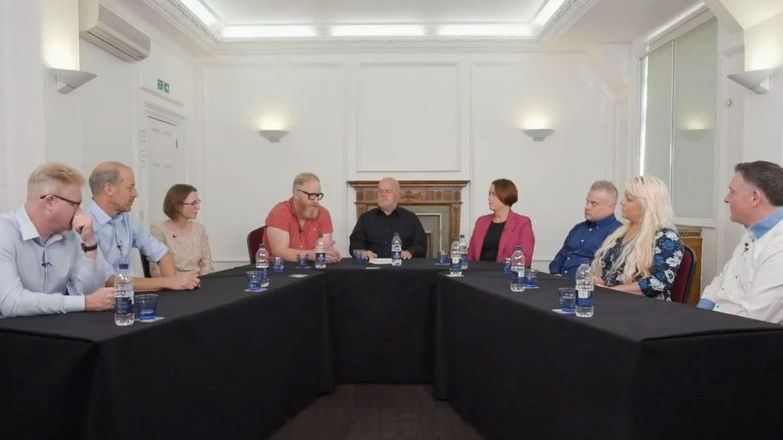 Hosted by Neil Cobbold, Chief Sales Officer of PayProp and moderated by Graham Norwood of Angels Media, the roundtable included commentary by:
Nathan Emerson, Chief Executive Officer, Propertymark
Paul Shamplina, Founder, Landlord Action
James Munro, Senior Manager, National Trading Standards Estate and Letting Agency Team (NTSELAT)
Emma Cooke, Policy & Information Manager, NTSELAT
Kristjan Byfield, Co-Founder, The Depositary and base property specialists LTD
Sally Lawson, Founder, Agent Rainmaker
Kate Gregory, Sales Director, Agent Rainmaker
Consumer confidence
Transparency within the industry has been a driving factor for many trade bodies and property professionals to boost consumer confidence. To support this across the industry, the panellists agreed that it would first require unveiling the complexity of the role of letting agents.
Emphasising the aspects of a letting agent's role, and the detail required to provide a comprehensive service can help educate landlords about the goings-on within the lettings industry and build consumer confidence.
Shouting about the good work letting agents are conducting through providing case studies from happy tenants to highlight the quality service provided was suggested as a method by Sally Lawson.
Letting agent regulation
Another key factor to support consumer confidence is the need for greater regulatory enforcement. An important aspect to achieving this, according to Emma Cooke, is through facilitating better communication between enforcement officers such as Trading Standards, Environmental Health and Housing Officers.
Collaborative working can achieve results throughout the industry, with landlords being able to access forums run by local authorities (in a lot of cases) where they can share key industry experiences, gain advice and be kept up to date with the latest industry information.
Due to the ever-changing landscape of the lettings industry, Kristjan Byfield emphasised the importance of training, processes and automation in relation to remaining compliant with Trading Standards rules and Government legislation. Anyone who does not stay on top of legislation will open themselves up to fines, bans as well as reputational damage.
Additionally, the panellists expressed their beliefs that further enforcement for regulation by local authorities should be placed to correct any misdeeds.
Property technology
The burgeoning field of property technology (or PropTech) has been a contentious issue within the industry in recent times, with digitalisation growing both fans and critics. While it was highlighted by Paul Shamplina that PropTech could not replace letting agents, it was highlighted by James Munro that convenience is a driving force for most consumers.
A careful cost-benefit analysis would be required as PropTech is not at the level to process all the legislative changes.
Consumer trust in technology is a reason that PropTech may help increase confidence in landlords and agents as well as potentially even be an aspect that may bring more landlords into the PRS.
Collaborative working
Throughout the pandemic, landlords and agents stepped up their game in communicating with customers to make sure that suitable arrangements could be achieved for all parties. Providing more of a human element and continuing to learn from each other is key.
Shamplina also illustrated the importance of landlords starting to diversify in their clientele and the role that agents can play in helping to provide a valuable service by working with overwhelmed sectors such as social housing to house more people.
Collating the everchanging legislation and providing a framework for practitioners is an essential role of trade bodies supporting agents comply with regulation, explained Nathan Emerson. Propertymark helps agents to digest and interpret the latest industry information in order to provide comprehensive support for upholding member standards.
Trusted letting agents
Agents and landlords should feel proud for providing homes for people and for caring about tenants, yet neither receive the praise deserved according to the panellists.
The burgeoning threat of build-to-rent properties has shown that renters are willing to pay higher rents if there's a perceived benefit, such as extra luxury services not traditionally expected from everyday landlords within the PRS (e.g. access to gyms and concierge services). On top of this, Graham Norwood highlighted the media's hunger for sensational stories which are often a negative representation of the industry.
To combat the negative reputation in the public eye, it's important to professionalise the sector. Panellists agreed that the introduction of Regulation of Property Agents (RoPA) will help improve the standards of landlords and agents and therefore naturally increase consumer confidence in the industry.