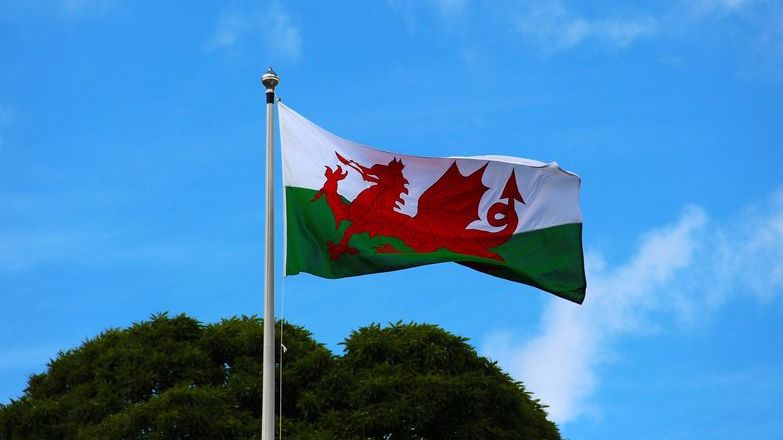 Topping the list includes an impact assessment on the COVID-19 pandemic and housing need. We are also calling for the introduction of a Welsh Housing survey, similar to the English version commissioned by the Ministry of Housing, Communities and Local Government (MHCLG). Furthermore, the next Government should support the regulation of estate agents in Wales.
Impact assessment on housing
Housing can play a vital part in helping the post-COVID economic and social recovery. The lockdown measures put in place have shone a light on space, local amenities and connectivity. Therefore, we are calling on whoever wins the election to improve housing needs based on costs, quality, design and the role of housing in community life.
Welsh Housing survey
Having been in place for 50 years, the English Housing survey collects information about people's housing circumstances and the condition and energy efficiency of houses in England. Accurate data, statistics, and evidence are vital for good policymaking. Therefore, the introduction of a Welsh version of the survey must be paramount and incorporate data from Rent Smart Wales. The role of agents and the actions of landlords and tenants, as well as home buyers and sellers, should be included to ensure policymakers have an accurate view of the industry and ultimately make the right decisions.
Regulation of sales agents
The next Government should ensure the profession understands the recommendations of the Regulation of Property Agents (RoPA) Working Group. All sales agents should be licensed and adhere to a strict code of practice, holding at least a Level 3 qualification (the level equivalent to an A-level). Through regulation, policymakers can eradicate best practices and bring about greater professionalisation of the sector.
Reduce higher rates of LTT
By reducing the 1 per cent increase in LTT (Land Transaction Tax) across all bands on additional homes, the next Government could boost the supply of rented housing and reduce rent rises. The tax relief would encourage further investment in the private rented sector.
Cladding and fire safety
Funding should be used to support people living in multi‑storey residential buildings. This should include the removal of dangerous cladding on existing buildings and the introduction of communal fire alarm and sprinkler systems. Without the measures, it may not be able to sell these properties or rent them out.
Improving PRS energy efficiency
To avoid a one-size fits all approach to improving energy efficiency, a holistic approach with proposals that work with the different age, condition, and size of properties across all tenures must be looked at.
Similarly, landlords must be supported by the provision of grants like the UK Government's Green Home Grant scheme, giving up to £5,000 in vouchers for energy-efficient improvements. Such a measure would enhance the housing stock, support Welsh jobs and help improve the environment.
Leasehold reform
In order to make changes and improve leasehold properties, it is important to implement the primary recommendations of the Residential Leasehold Reform Task and Finish Group on how to improve and make changes to leasehold. Welsh Ministers should introduce a ban on the unjustified use of leasehold in new build houses. Bans should also be extended to onerous ground rents alongside the implementation of the reduction of future ground rents to a nominal financial value.
Housing tribunal
A specialist Housing Tribunal should be introduced to rectify timing and consistency issues currently faced in the court system. A wide range of stakeholders, including sector organisations, should be included in its development. Without effective court processes, the changes to the eviction process in Wales will not be workable.
Resist rent controls
Welsh Ministers must ensure the supply of housing in Wales meets demand as much as possible. This means resisting rent controls which have a direct impact on supply and a negative impact on housing quality. Furthermore, more social housing is needed. The Government should commit to a significant programme of building social housing to ensure that renting is more affordable and secure for renters in all tenures.
Review Local Housing Allowance and Universal Credit
A review of the Local Housing Allowance (LHA) is needed to bring it in line with average local rents. The first payment of Universal Credit should be separated and issued as a non-repayable loan, taking pressure off both the tenant and landlord and saving time. The Government should give tenants the choice of having the LHA element paid directly to the landlord or the agent. This will mean those renting properties will have greater confidence when making offers to tenants claiming this benefit.
Provide incentives for downsizers
As with the rest of the UK, the next Government must put in place plans for an ageing population. The number of people aged over 64 is projected to increase by 232,000 by 2041, which will impact the housing supply. By incentivising downsizing, will ensure more housing stock can be freed up for younger generations. This could be done by offering an LTT exemption for 'last-time' buyers looking to downsize.
Bring back empty homes
Action is also needed on empty homes. Unoccupied properties can lower land values and make selling properties nearby harder. Reviewing and extending the Empty Homes Grant scheme could help people bring unoccupied properties back into use and provide resources to local authorities to help them tackle this issue.
Extend Help to Buy scheme
Finally, the Help to Buy scheme should be extended to the second-hand home market. This includes both older properties and new builds put up for resale. Doing so will boost house sales and allow more first-time buyers to get onto the property ladder in Wales.