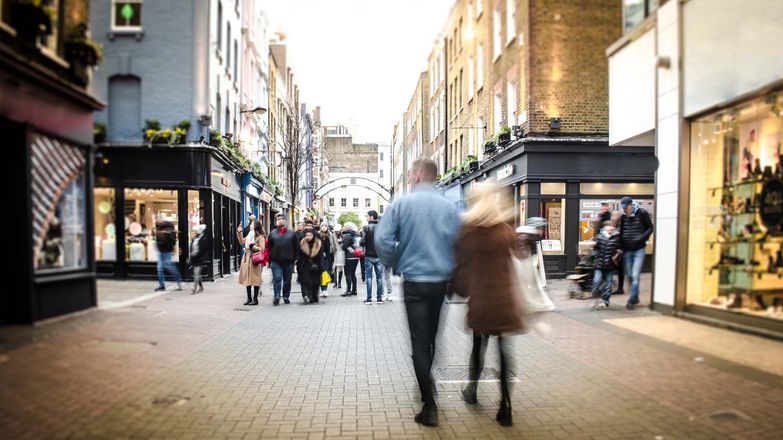 Introduced as part of the Levelling Up and Regeneration Bill, the proposals will look to give English local authorities the power to require landlords to rent out persistently vacant commercial properties to new tenants.
The consultation focused on the auction process of the HSRA, the standardised lease, the costs of running an HSRA, the proposed dis-application of Minimum Energy Efficiency Standards (MEES) within Energy Performance Certificate (EPC) requirements and permitted development rights.
Stagnating economic performance of towns and cities
Within the consultation document, the UK Government highlights data from Glide which found that in 2019 approximately 172,000 commercial properties were vacant. However, figures in 2021 from open data specialists, Whythawk, found that eight out of ten of those properties have been empty for more than two years with one in five in excess of four years or more.
In regions, such as Manchester, North-East Lincolnshire, Luton and East Staffordshire, the vacancy rate for commercial properties is very high and can range from between 20% and as high as 28%.
This has had a knock-on effect on employment rates, with unemployment in Manchester and Luton being above the English national average of 3.8% in 2022 with employment rates of 6.7% and 4.7% respectively.
The auction processes
Local authorities should have the power to design and implement HSRA as they see fit depending on their area, provided they consult Propertymark commercial agent members. The UK Government is proposing using sealed bids for the auction process; however, our favoured process would be an online system where all bidders can be seen, and it is open and transparent.
Properties subject to an HSRA should have a reserve price to protect market prices and to ensure the price at least covers the costs of any mortgages. Local authorities should be able to outsource the auction process, although, this should only be to commercial agents who are members of Propertymark who can evidence the skills required.
Ensuring standards are met
We raised caution about tenants being allowed to sub-let properties, reaffirming that all properties, as part of the HSRA, should be subject to MEES and that tenants should be responsible for carrying out a FITS process, which is fitting out the premises so it is ready for commercial use, and is typical for commercial leases.
Propertymark agreed with the proposals that a new Permitted Development Right should be introduced that would permit the change from the existing use of high-street premises to a suitable high-street use as determined by the local authority for the period of the lease.
Download the full consultation response