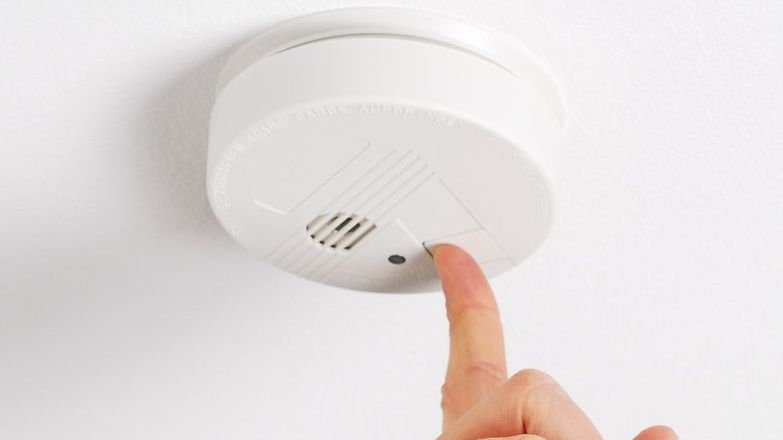 The consultation sought views on amending the Smoke and Carbon Monoxide Alarm (England) Regulations 2015 to require private and social landlords to install a carbon monoxide alarm in any room used as living accommodation where a fixed combustion appliance is used (excluding gas cookers). It ran for eight weeks from 17 November 2020 to 11 January 2021.
Other proposals included amending the regulations to require that social landlords ensure at least one smoke alarm is installed on each storey of the premises on which there is a room used wholly or partly as living accommodation, as well as amending the statutory guidance (Approved Document J) supporting Part J of the Building Regulations to require that carbon monoxide alarms are fitted alongside the installation of fixed combustion appliances of any fuel type (excluding gas cookers).
Propertymark's position
We submitted a written response to the consultation and met with officials from the Ministry of Housing, Communities and Local Government to outline concerns from members. A key concern is that it is not practical to expect agents to undertake the testing on the first day of the tenancy and the rules should be amended so this takes place prior to the commencement of the tenancy.
In summary, our response and position is as follows:
We have long held the view that allowing agents to test alarms before the start of a new tenancy would provide some leeway for those landlords that have multiple properties and agents who can be managing multiple check-ins on the same day.
In relation to appliances and fuel type, it is important that rules are aligned with the Gas Safety (Installation and Use) Regulations 1998 where landlords must arrange an annual gas safety check on every gas appliance and flue by a registered Gas Safe engineer.
A proper lead-in time is needed for any changes to regulations because greater flexibility on the time frame for implementing legislation ensures that the sector is less likely to fall foul of the regulations as landlords and letting agents will have a realistic period of time to both be informed of regulations and also to ensure they are able to comply.
Challenges posed by the coronavirus pandemic
The UK Government must not underestimate the ongoing impact of the COVID-19 pandemic and continued difficulty for the private rented sector to comply with new and existing legislation. This includes tenants who are self-isolating and access to property to carry out checks, maintenance work, or renovation. Collectively, these are adding additional obstacles for compliance.
Importantly, Eddie Hughes MP, the new Parliamentary Under Secretary of State for Rough Sleeping & Housing has been a member of the All-Party Parliamentary Carbon Monoxide Group and will have insight into issues affecting the private rented sector, including checks and safety. We will continue to press Ministers for action in this area.
Read our consultation response