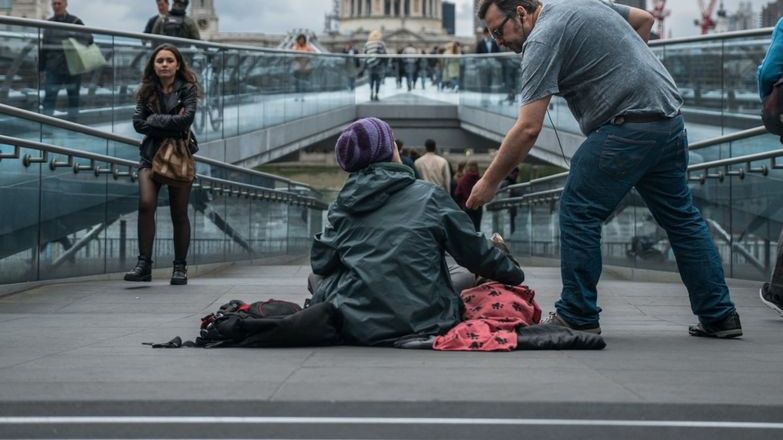 An estimated 320,000 people are homeless in the UK, according to the latest research by Shelter. This equates to one in every 201 people, which is an increase of four per cent on the previous year's figure. More needs to be done to prevent homelessness – that's why Propertymark continues to lobby Government, fundraise, and educate the industry on how we can all play our part.
Lobbying activity
Homelessness continues to be one of the areas at the heart of our lobbying activity, and as part of our many efforts to reduce homelessness, we recently wrote to Housing Minister, Christopher Pincher MP, with a call for Government investment in empty homes. The Latest UK Government data shows that over 216,000 homes in England have been empty for over six months. In all, over 600,000 homes are currently vacant in England, more than the UK Government's housebuilding target of 300,000 per year.
Learn more about major changes to the industry and find out what our stance is on various Government proposals by visiting our shaping the industry page on our website.
Fundraising
On 21 November 2019 over Propertymark alongside over 100 agents and industry suppliers braved the wind and rain to take part in Centrepoint's Big Sleepout at the Queen Elizabeth Olympic Park, London to raise money for homeless young people.
Thanks to everyone's support the £40,000 fundraising target was smashed before the event took place and the JustGiving campaign closed on £66,227.81.
Centrepoint is the UK's leading youth homelessness charity which provides practical on-the-ground support to homeless people age 16-25, focusing on providing a safe place to stay and the building blocks of and independent life. Their work is crucial as more than 103,000 young people asked their local council for help because they were homeless or at risk of homelessness throughout 2017/18.
What you can do to help your community
Throughout the Coronavirus pandemic, councils across the country have supported homeless people including many people sleeping rough by providing shelter, food, and support. Since lockdown, Camden Council has accommodated more than 200 rough sleepers and has helped 30 per cent more homeless households move into suitable, affordable homes.
Despite this, the Council is faced with not having enough homes or hostel beds to accommodate everyone who needs housing. They are calling for help from agents and landlords within their area to help with their mission and are offering generous cash incentives as well as being able to secure reliable, long-term tenants for at least 12 months.
For more information on the scheme and how you can help, visit camden.gov.uk/camden-lettings or call 020 7974 4158.
To find other local homeless prevention services near you, search using your postcode on the homeless link website.