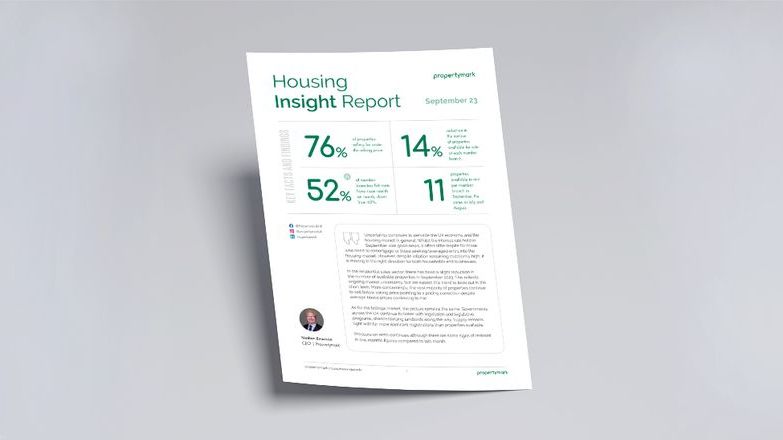 This report is based on responses to a survey of Propertymark member agents conducted between 1 October 2023 and 14 October 2023. Analysis is based on data provided by around 100 sales and 100 letting agents across the UK.
Sales
Prospective buyer numbers down
With inflation and interest rates remaining stubbornly high, market conditions remain challenging within the sector. Although a host of socioeconomics factors continue to drive housing, demand our most recent data points to a slight reduction, with the average number of new prospective buyers registered per branch down to 60 in September 2023 from 81 in August 2023. However, this is likely due to the reemergence of seasonal trends.
Viewing numbers remain static
The average number of viewings per property remained static in September 2023 at 2, which is lower than the 18-month rolling average of 3.
Lettings
Prospective tenant numbers decrease
The number of new prospective tenants registered per member branch dropped to 96 in September 2023 from 121 in August 2023, which is likely due to seasonal fluctuations in demand.
Stock levels remain challenging
The average number of properties available to rent per member branch in September remained broadly the same as in August at 11 properties. It should be noted that there has been little fluctuation in supply levels over the last 12 months. However, this level of supply remains drastically below the current level of new applicants registered. Although there has been a downward trend over the last few months, it is clear that demand (in the form of registrations) continues to outpace supply.
Download the full report