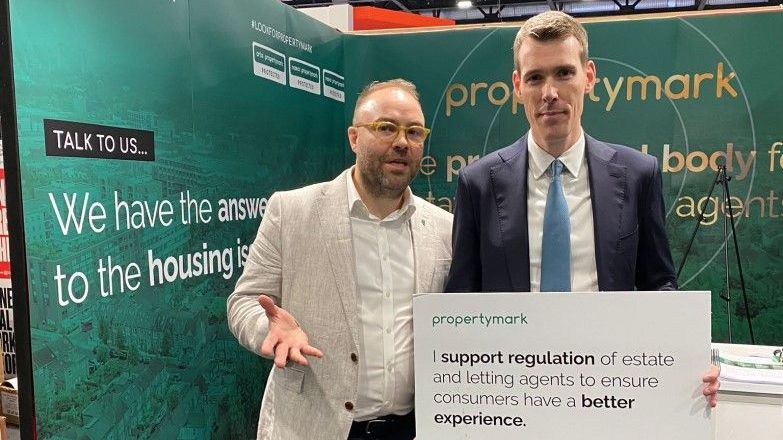 The UK Government and policymakers appreciate the need for qualifications for property managers in the social rented sector. It is now positive to hear Labour acknowledge that regulatory oversight and protections should be extended to all tenants and consumers regardless of the housing tenure they live in.
Drive up standards for consumers
The property sector continues to experience significant change with legislation impacting leaseholders, economic crime, and the purchase of property from overseas buyers, proposals to reform private renting and new building and fire safety requirements.
Many politicians, local councillors and delegates at all the 2023 political party conferences were surprised to learn that currently there is no regulation in place – and no minimum standards for the sales, lettings and managing agents who implement these rules and work with consumers through their home buying, selling, and renting journey.
Specialist, regulated property qualifications which you can complete flexibly through distance learning or with additional support with a Propertymark Qualifications recognised centre.
A central issue for professional agents
Regulation is a key campaign and policy area for Propertymark and its members, who support the introduction of mandatory requirements for letting agents in England and for sales agents across the UK.
Propertymark was part of the ROPA Working Group which published its report in 2019. Since then, the current Conservative Government has continued to say the recommendations are being considered but no formal response to the report has been forthcoming.
The recommendations made by the working group include:
Licensed agents should hold a qualification at Level 3 or above
Company directors and management agents should hold a qualification at Level 4 or above
A list of 'reserved activities' should be defined which can only be performed by a licensed property agent at a regulated firm
All agencies operating a residential property business should be licensed. Licensing should include a fit and proper person test for company directors
A new regulator be established to oversee compliance, with an overarching code of practice for both licensed agents (as individuals) and regulated firms