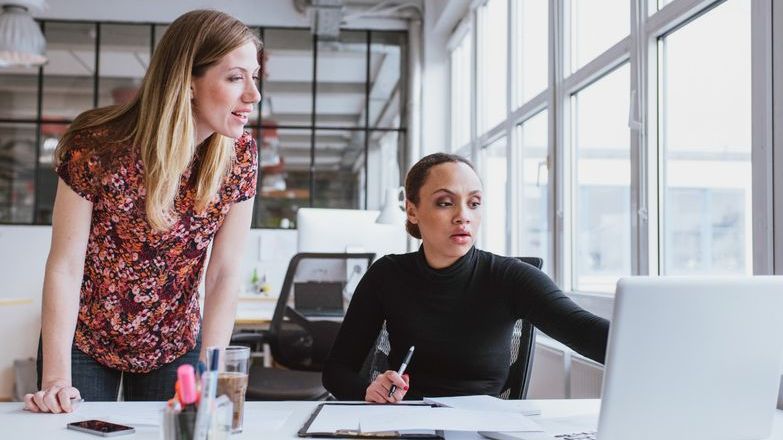 Managing Director, Maxine Fothergill, who is immediate past President of ARLA Propertymark, was thrilled to have won the award in competition with much bigger companies and public bodies and stated Amax is just getting started in promoting careers in the property sector.
Apprenticeships and qualifications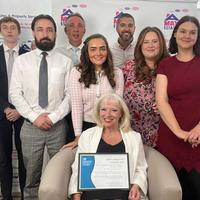 Amax has been employing both apprentices and young people on the kickstart programme for 12 years in both lettings and block management, as well as a kickstart to work on social media management, who receive a grounding in office work and general business skills and experience to leave them well placed for their future careers. These young people frequently gain professional qualifications while learning, and several have gone on to full-time positions with the company.
Having followed her own path to owning a successful firm, Fothergill is now determined to present the profession as a great option for young people seeking a career. She utilised contacts to find apprenticeships for her children and now wants to improve things for the next generation.
Blazing a trail
The year as ARLA Propertymark President provided a great opportunity to take this work forward on a wider scale and led Fothergill to become Vice Chair of Housing and Property Management Trailblazer Group overseen by the UK Government to develop apprenticeships in the industry. Work is now well underway to develop a programme with core modules for all apprentices and different paths for specialising in the letting and sales industries. She is also determined to ensure that the scheme is relevant to the current market conditions and ways of doing business.
Increased professional standards are key to promoting the profession as a career and improving the reputation of agents, which suffers as a result of being largely unregulated. The Trailblazer Group's work on the new apprenticeship paths is designed to change that and bring more young people into the profession.