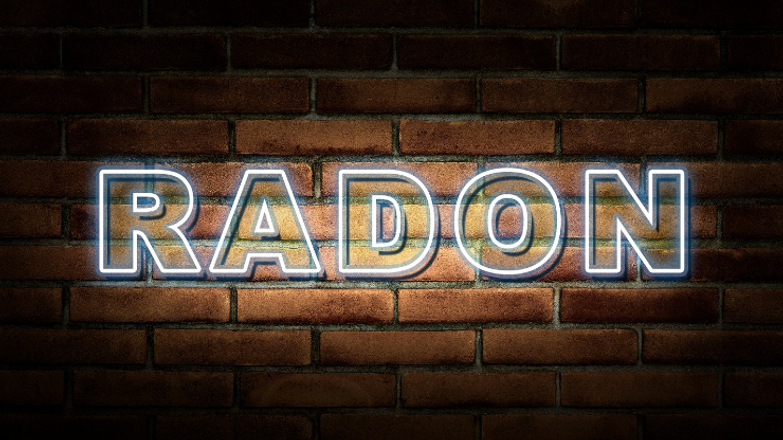 Michael Holden, NAEA Propertymark President outlines why it is generally recommended that all homes be tested for radon gas, regardless of location or age, because the levels can vary from house to house, even within the same neighbourhood. Therefore, it is important to test each home to determine whether radon mitigation measures are necessary.
What is radon gas?
A naturally occurring radioactive gas that is produced by the decay of uranium in soil, rock, and water, radon gas is colourless, odourless, and tasteless, making it difficult to detect without proper testing.
When radon gas is released from the ground, it can enter buildings, including houses, through cracks in the foundation, gaps in floors and walls, and openings around pipes and cables. Once inside a house, radon can accumulate and reach high levels, posing a health risk to the occupants.
The dangers of radon gas
Exposure to high levels of radon gas is the leading cause of lung cancer among non-smokers and the second leading cause of lung cancer overall. The risk of developing lung cancer from radon exposure depends on the concentration of radon gas in the air and the duration of exposure. Smokers who are also exposed to radon have an even higher risk of developing lung cancer.
Mitigating the levels of radon gas
To protect against radon gas, testing homes for radon levels is important. Radon testing kits are available for purchase and can be used to measure the radon concentration in the air. If high levels of radon are detected, mitigation measures can be taken to reduce radon levels in the house. These measures may include sealing cracks and openings in the foundation, installing a radon mitigation system, or improving ventilation.
UK map of radon-prone areas
Radon is everywhere but some parts of the country are more likely to have high levels in buildings than others. You can view a data set and map of the radon-prone areas, which the UK Health Security Agency and the British Geological Survey have produced, which is searchable by postcode.
View the UK map of radon-prone areas →
Buying or selling in a radon-affected area
If consumers or agents are unsure if a property being bought or sold is in a radon-affected area, a simple flow chart can be followed to check if a property is affected.
Follow the flow chart to check a property →
Landlord's obligations regarding radon
Landlords have a responsibility to their tenants under the Duty of Care and the Housing Act to provide a safe home as radon is identified as a potential hazard in dwellings in the Housing Act 2004.
Find out about a landlord's responsibilities →
Everything else you need to know
From risk, levels and reduction, to guidance in specific areas, measures to reduce radon levels, as well as a long list of frequently asked questions, you can find detailed information to help you decide if a property needs to be checked.